Test systems for automotive industry – Product range
Weiss Test Chambers – Automotive industry specific environmental simulation technology for functional and safety tests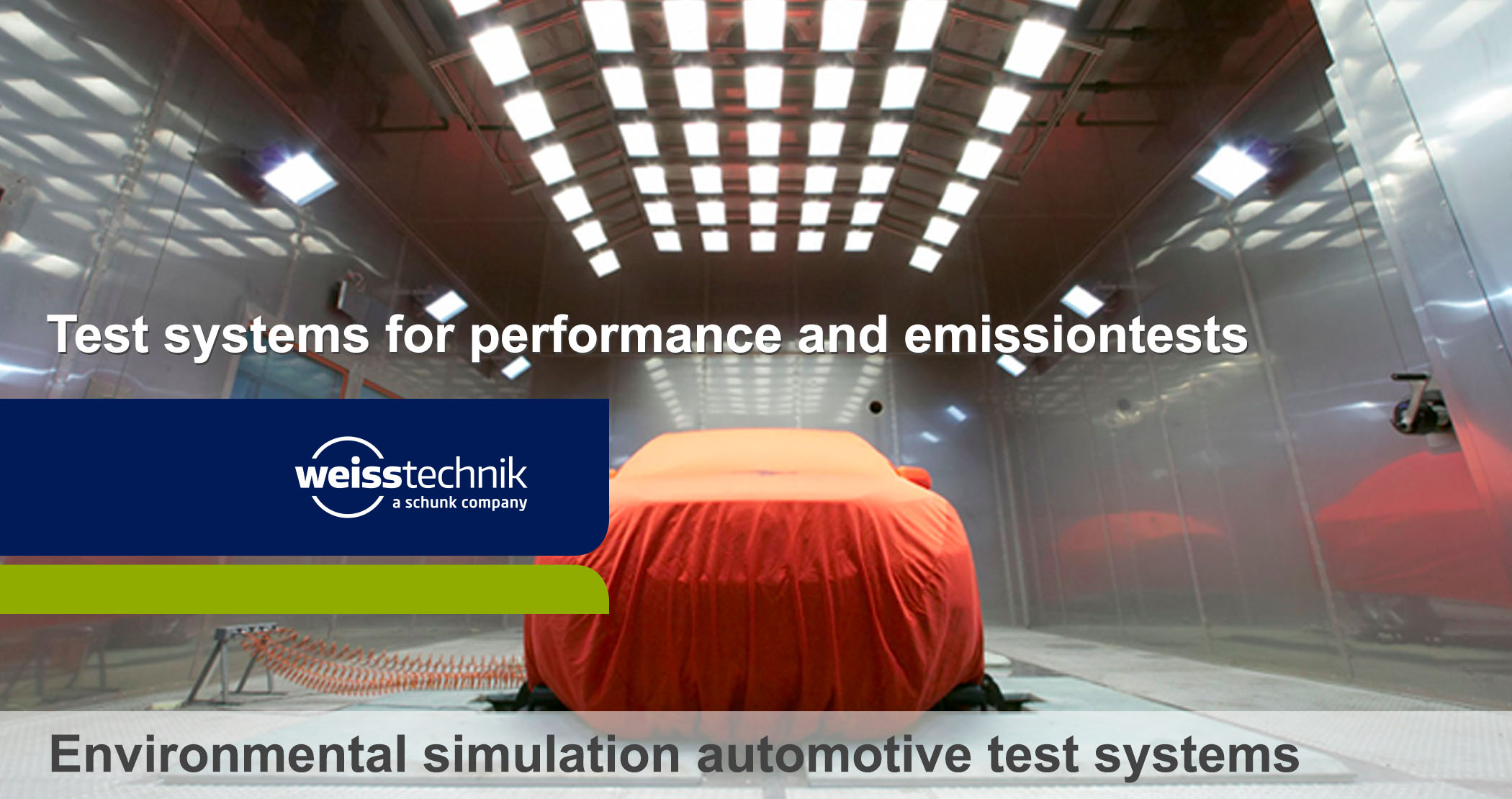 Environmental Simulation Technology for Professionals: E-mobility – Communication – Comfort – Durability – Safety – Drive Technology
We will give you extensive consultation, undertake project planning and install testing systems which give you the reliabiltiy and safety you require:
Individual special solutions based on well-tried components according to national and international guidelines and laws for environmental simulation technology in the manufacturing of automobiles.

Environmental simulation technology which has been a fixed constituent of quality management of many renowned manufacturers for many years.
Climate Test Chamber with Dynamometer
Climate Test Chamber with Road Simulator

Altitude Simulation Chamber
Fuel Conditioning System

Testing of car-components
SHED (Sealed Housing for Evaporative Determination)
VT / VV Mini-SHED

New ways to mobile energy supply...
Temperature and Climate Test Systems for Lithium-Ion Batteries
Vibration Test Chambers WT-V / WK-V
WT / WK Ex – Explosion-Protected Temperature and Climate Test Chamber (ATEX)
With high speed to top quality – WTS3 / WKS3 Test Chambers
Vötsch VTV/VCV series temperature and climatic test chambers in combination with vibration 

Environmental simulation technology for professionals
For years, this environmental simulation technology has been a constant component in the quality management procedures of several renowned manufacturing companies.