Assembly test chamber WT/VT 550/60
In order to determine possible weaknesses or ageing-induced damages in the development and production processes of materials or electronic components in advance, they have to be tested under realistic temperature conditions – WT/VT 550/60.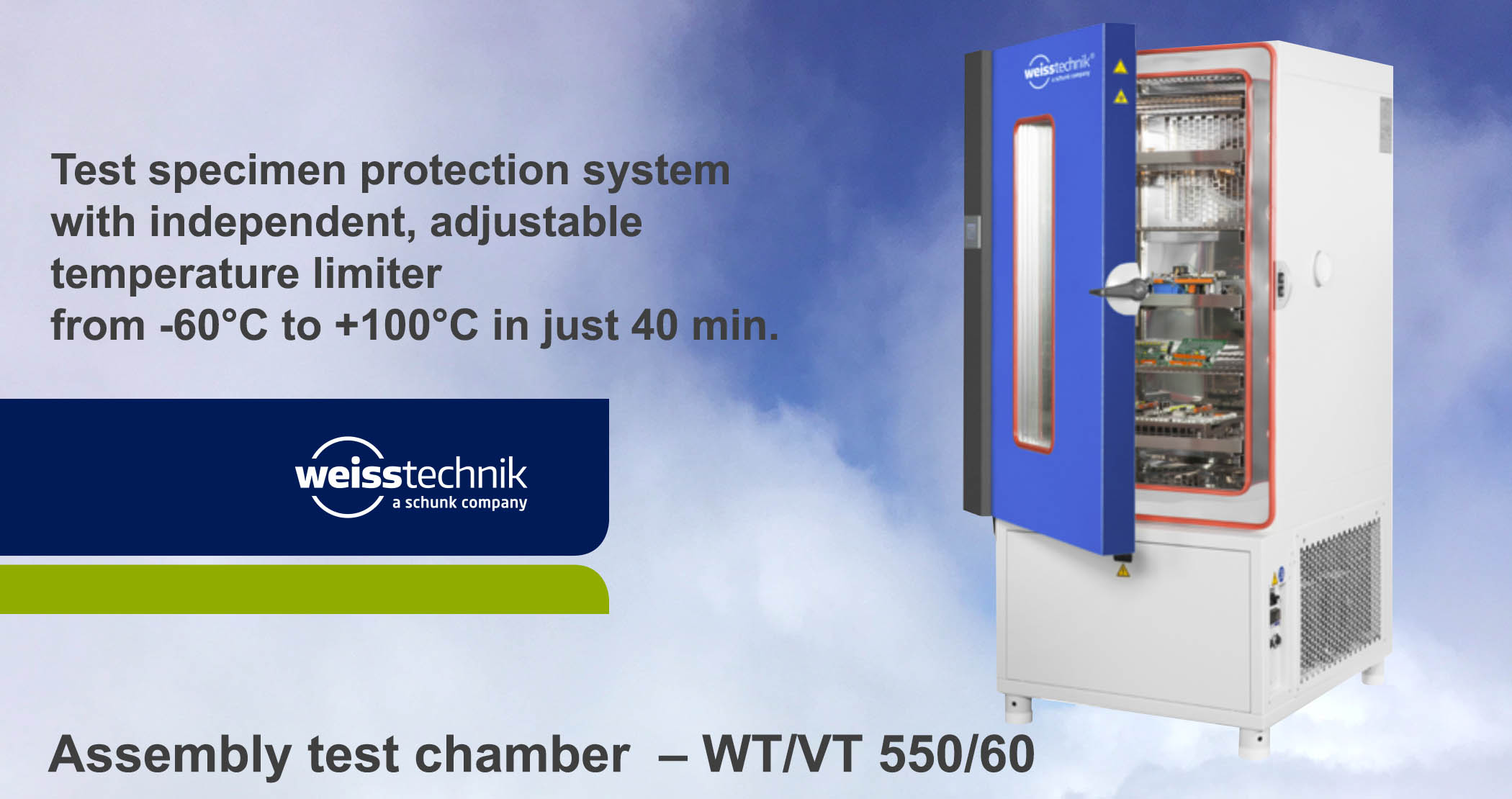 With the WT 550/60 assembly test chamber, you can recreate realistic conditions of -60°C to +100°C for your test specimens in a space miracle with a test volume of 550 l.
The high-quality workmanship and construction with, amongst other things, stainless steel containers in the interior and a stainless steel insert grid, ensure reliable results whether of constant temperature, alternating temperature or functional tests.
Safe - Fast - Space-saving
Test specimen protection system with independent, adjustable temperature limiter.
From -60°C to +100°C in just 40 min.
Space-saving thanks to its small footprint of 1.3 m2.
Features
Air-cooled refrigeration unit.
Factory calibration (WKD) of 2 temperature values.
Remote control and remote monitoring via the Internet or Intranet.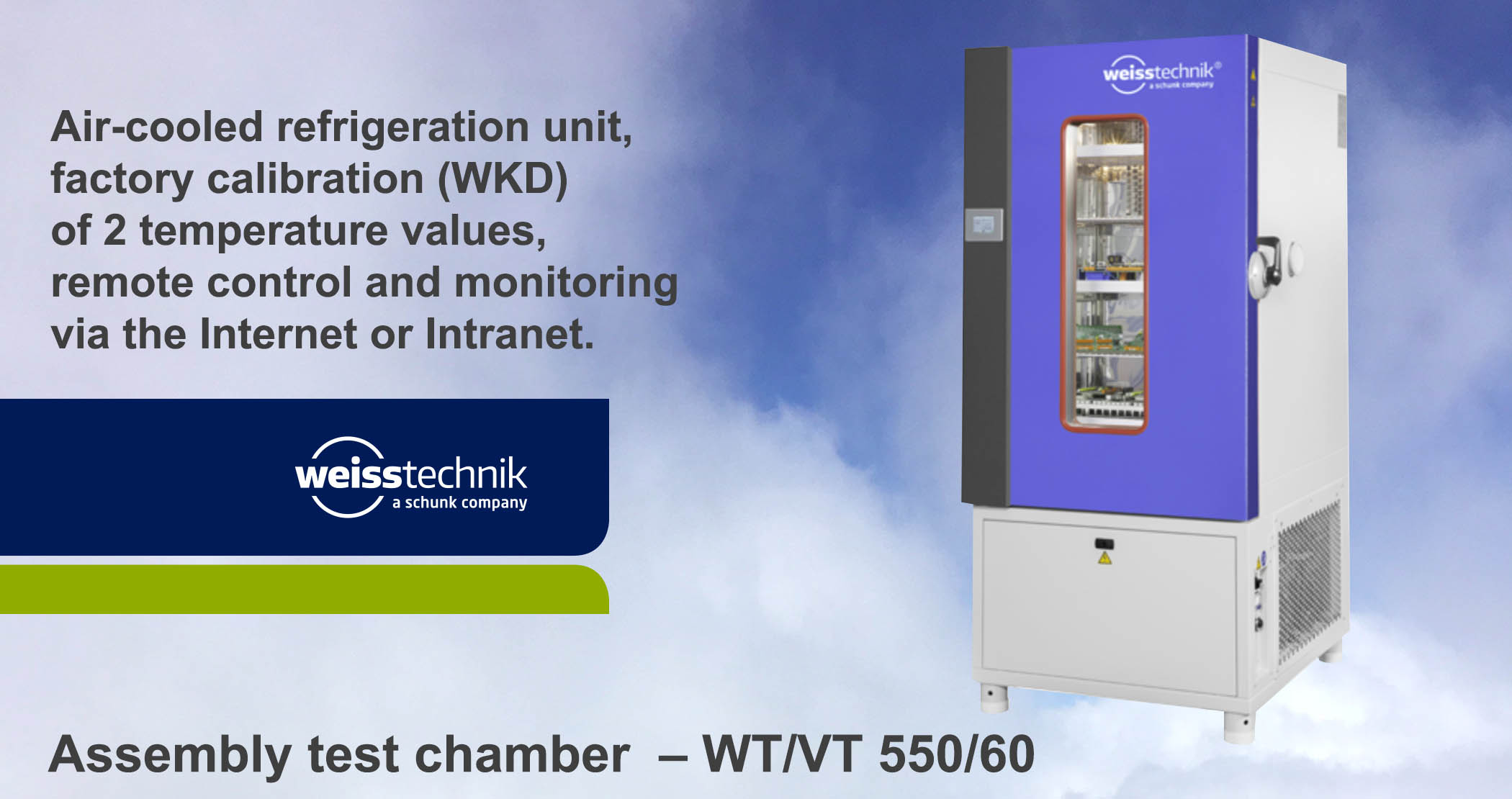 Should our extensive standard production program not meet your requirements, we will be pleased to consider a customised solution for you.
Please contact us by email or give us a call, and a qualified staff member will advise you.