Intelligent OPC UA solutions for smart processes
Smart software upgrade for optimal data exchange. All data of the SIMPATI units will be usable with prepared or information models individually adapted to your requirements.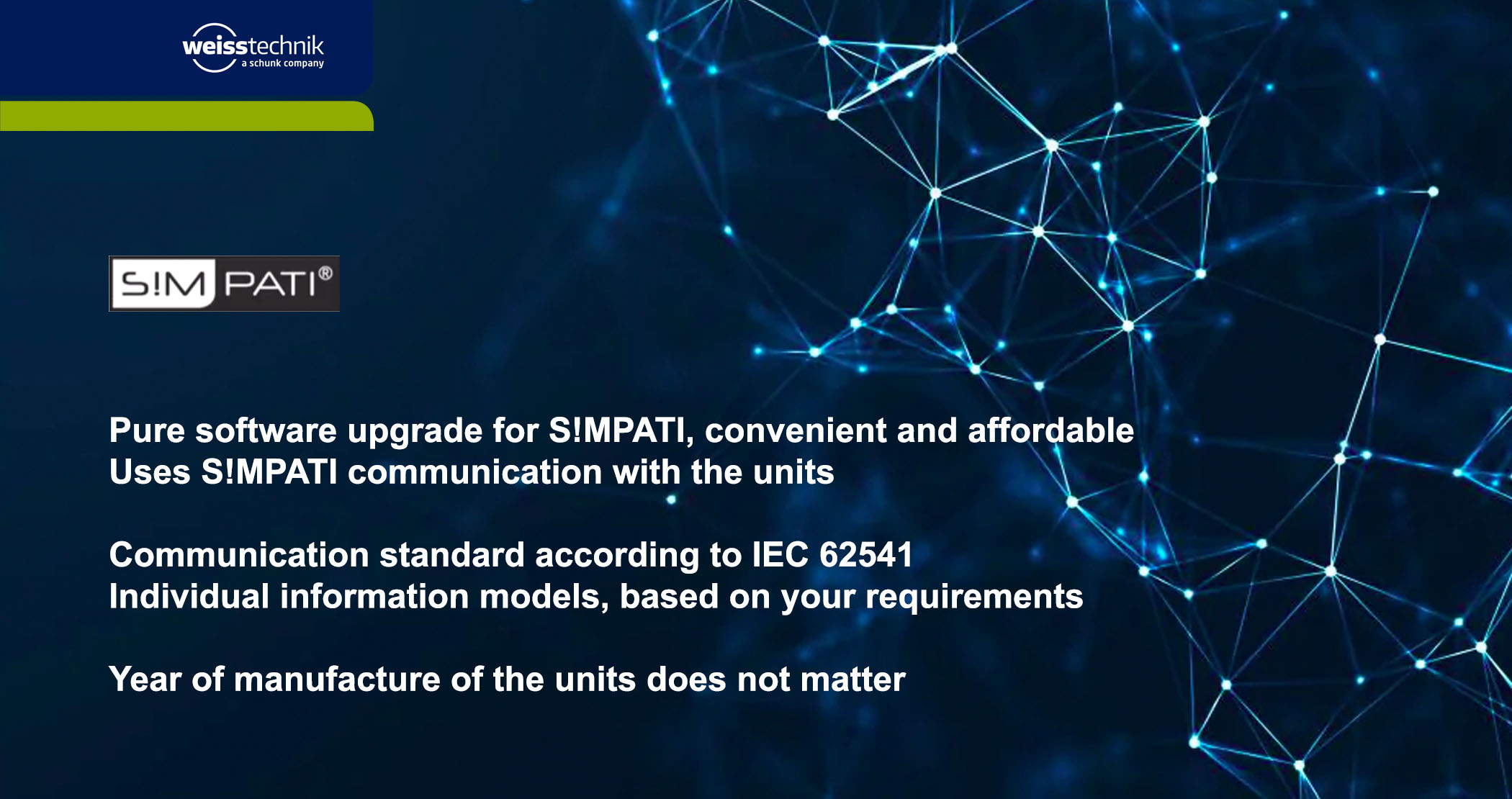 Digitisation is advancing at a breathtaking speed everywhere. Companies and their employees are in the midst of the greatest technological transformation in our history. Industry 4.0 is already a reality in many industries.
But far too many machines and systems still do not speak the same language. That is why OPC UA (Open Platform Communications Unified Architecture) has established itself as the communication standard according to IEC 62541 throughout the industry. Greater compatibility or interoperability is becoming a decisive competitive advantage.
That's why we now offer you a smart SIMPATI software upgrade via an OPC UA server for the trouble-free communication integration of all devices networked with SIMPATI in your process environment.
Regardless of the model year: for all devices that are networked with the SIMPATI software, you can now get a cost-effective and convenient software upgrade for optimum Industry 4.0 integration. The OPC UA server takes over the communication between SIMPATI and the OPC UA clients. Without any changes to your devices or the existing communication infrastructure this ensures problem-free integration via a uniform data exchange, for example in a Manufacturing Execution System (MES), a Supervisory Control and Data Acquisition Acquisition (SCADA) or Enterprise Resource Planning (ERP). We accompany you personally in your individual OPC UA project with our software consulting team.
All data of the SIMPATI units can be used with prepared or information models individually adapted to your requirements. Secure data access is regulated by the SIMPATI user administration and can optionally be connected to your IT infrastructure via Active Directory.
Make your device future-proof – Talk to us!


SIMPATI online - cloud-based test management
The solution for test reporting, specimen management and cross-location access to your systems with automated generation of test reports.

SIMPATI - The new multifunctional evaluation 
Benefit from the new improved graphic evaluation. Simplified menu navigation, optimized zooming, integrated measurement functions and extensive export options are just a few of your advantages.