Battery testing at Weiss
Sophisticated test technology is required to test the safety, reliability and performance of electrical energy storage devices for vehicles under all thermal, climatic and mechanical stresses.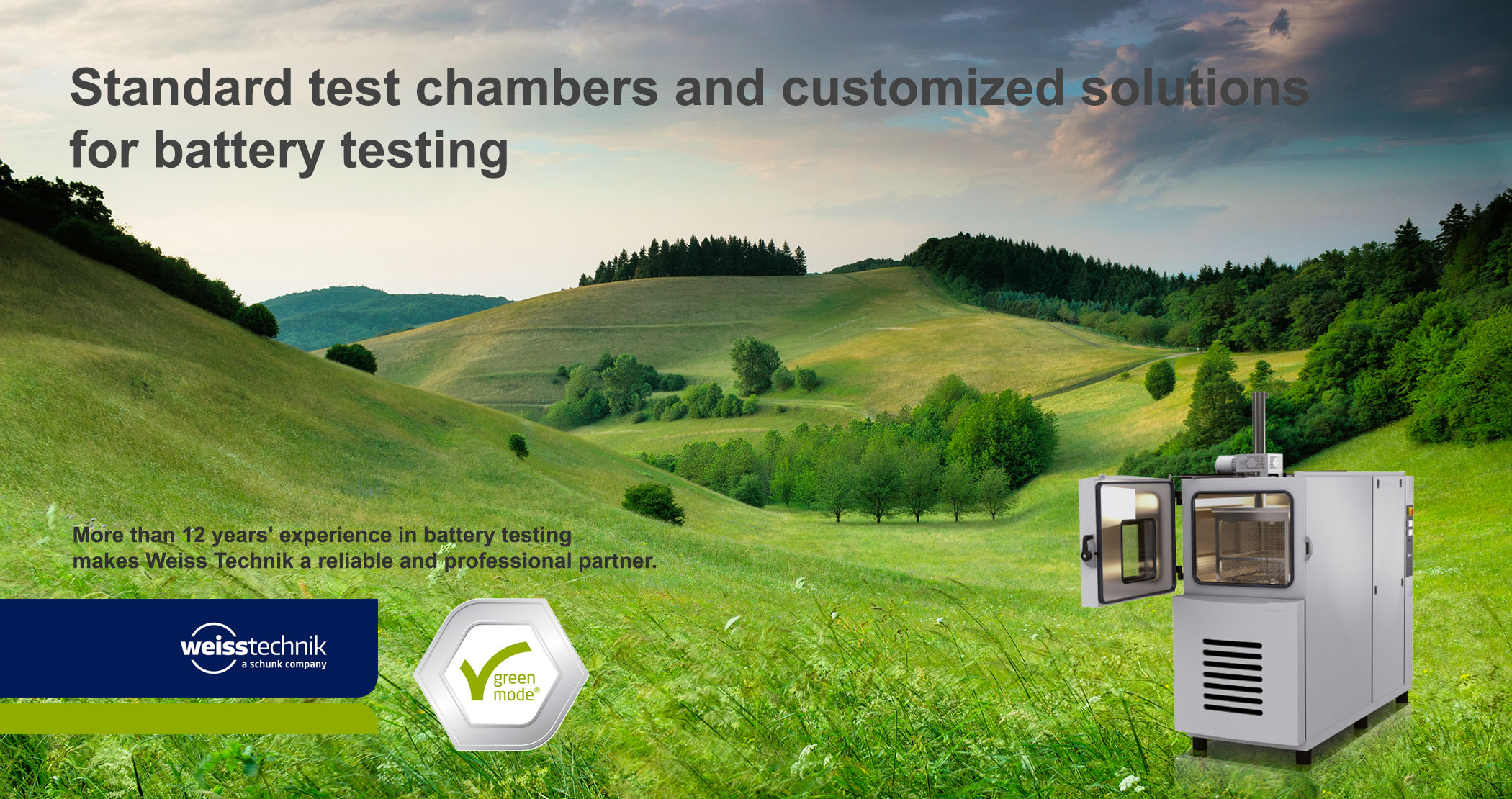 Standard test chambers and customized battery testing solutions
We offer automobile manufacturers and suppliers a large selection of tried and tested standard test chambers. In addition, Weiss Technik plan and implement customized test chambers and rooms as a single-source supplier and support the planning of laboratories and the integration of central refrigeration units.
Proven test technology in all dimensions 
Cells / Modules / Battery packs / Complete drive units / Battery Management System (BMS)
Small test chambers, walk-in test chambers, and complex test systems 
Performance and aging tests / Climate tests / Environmental simulation tests / Vibration tests / LV-124 tests
If our standard products doesn't meet your needs, we will develop a customized solution for you.
Contact us and our qualified staff will advise you.