Vibration test chambers WT-V/WK-V

Vibration test chambers for simultaneous testing of the influence of vibration, temperature and temperature changes as well as humidity, e.g. on components in the engine bay of vehicles.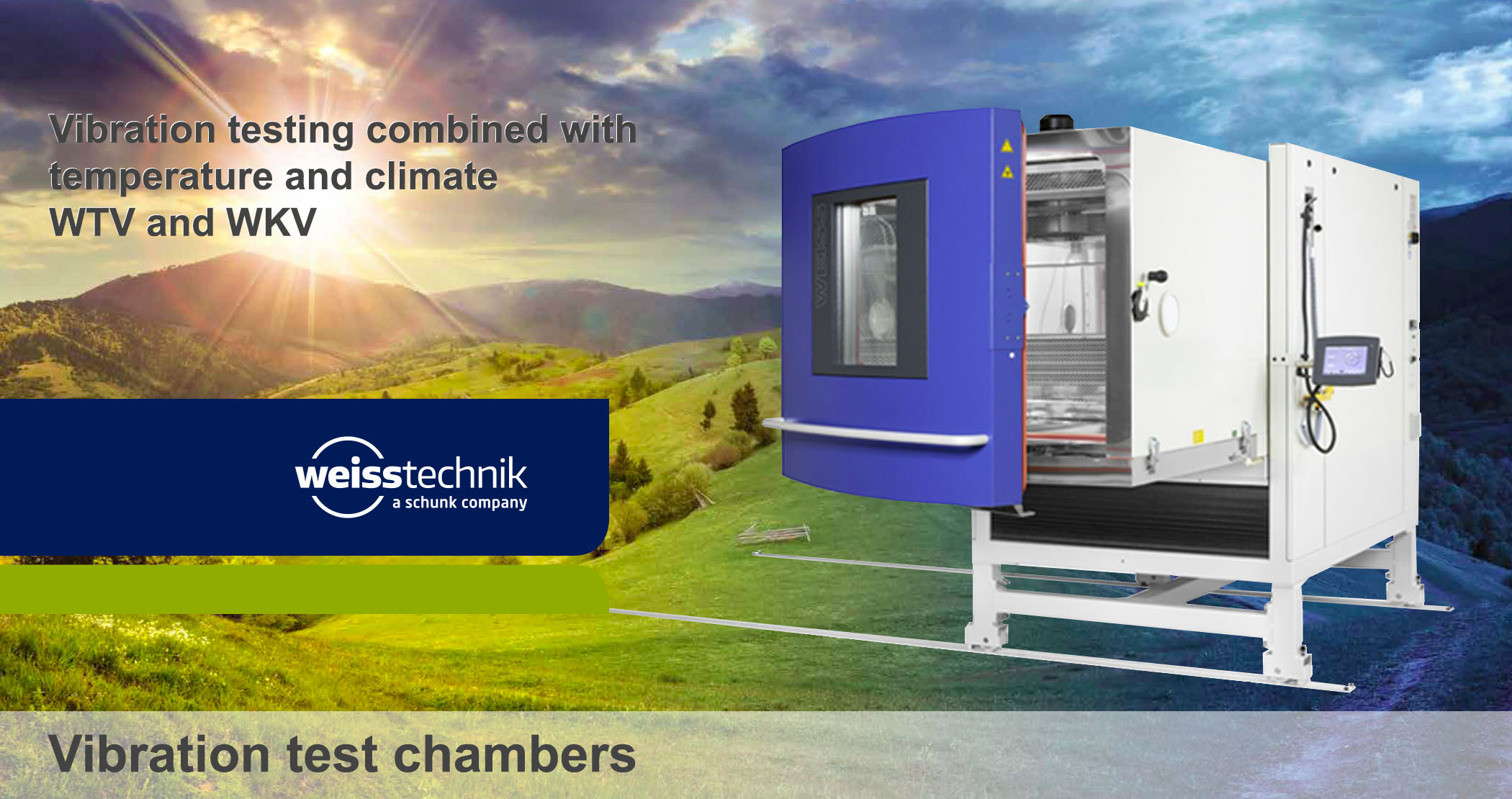 With a closed floor element these cabinets can be used as fully functional temperature testing cabinets (WT-V series) and, additionally, as climate test cabinets (WK-V series) as well as for ESS testing.
Main advantages
Powerful, homogeneous temperature and/or climate conditioning of the test chamber
Easily accessible maintenance elements ensure minimum service times
Precise adjustment of system height to accommodate standard shakers
Simple integration of all standard shakers
Networking of chamber control software and shaker control software possible (TCP/IP-Protocol)
Technical Specifications
Temperature range: -70 ... +180°C
Temperature changing rate standard: 5/10/15K/min
Climate range: +10 ... +95°C
Humidity range: 10 ... 95 % r.h.
Control system: Controller Board SIMCON/32*-NET with Color Touch Panel