Vibration test chambers, type ShakeEvent
With a closed floor element the ShakeEvent test cabinets can be used as fully functional temperature testing chambers and, additionally, as climate test cabinets as well as for ESS testing.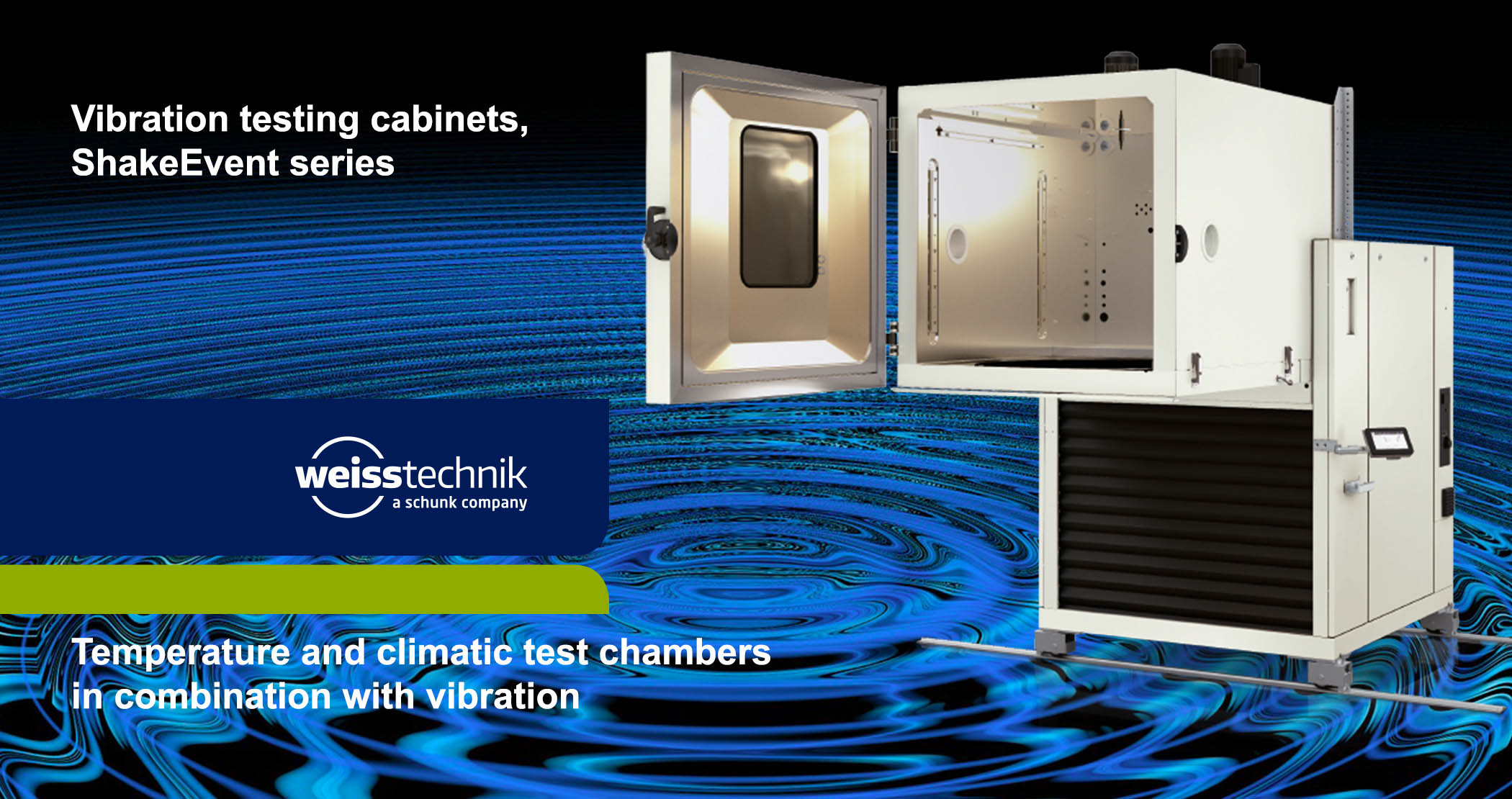 The ShakeEvent vibration test chambers for simultaneous testing of the influence of vibration, temperature and temperature changes as well as humidity, e.g. on components in the engine bay of vehicles.
Reliable measurements are ensured by:
Disruption-free operation even under extreme installation conditions with ambient temperatures up to +35°C.
Integration of the test programs for the vibration and temperature/climate profiles via digital switching inputs and outputs.
On-site adjustment possible at the final shaker height.
Main advantages
Powerful, homogeneous temperature and/or climate conditioning of the test chamber.
Easily accessible maintenance elements ensure minimum service times.
Simple integration of all standard shakers.
Networking of chamber control software and shaker control software possible.
Should our extensive standard production program not meet your requirements, we will be pleased to consider a customised solution for you.
Please contact us by email or give us a call, and a qualified staff member will advise you.