ESS – Temperature shock and vibration chambers, HALT / HASS testing equipment
The reliability of electronic prod ucts can be substantially improved by the use of environmental stress screening (ESS) techniques to minimize the risk of errors and failures of products and simultaneously im prove the reputation of a company.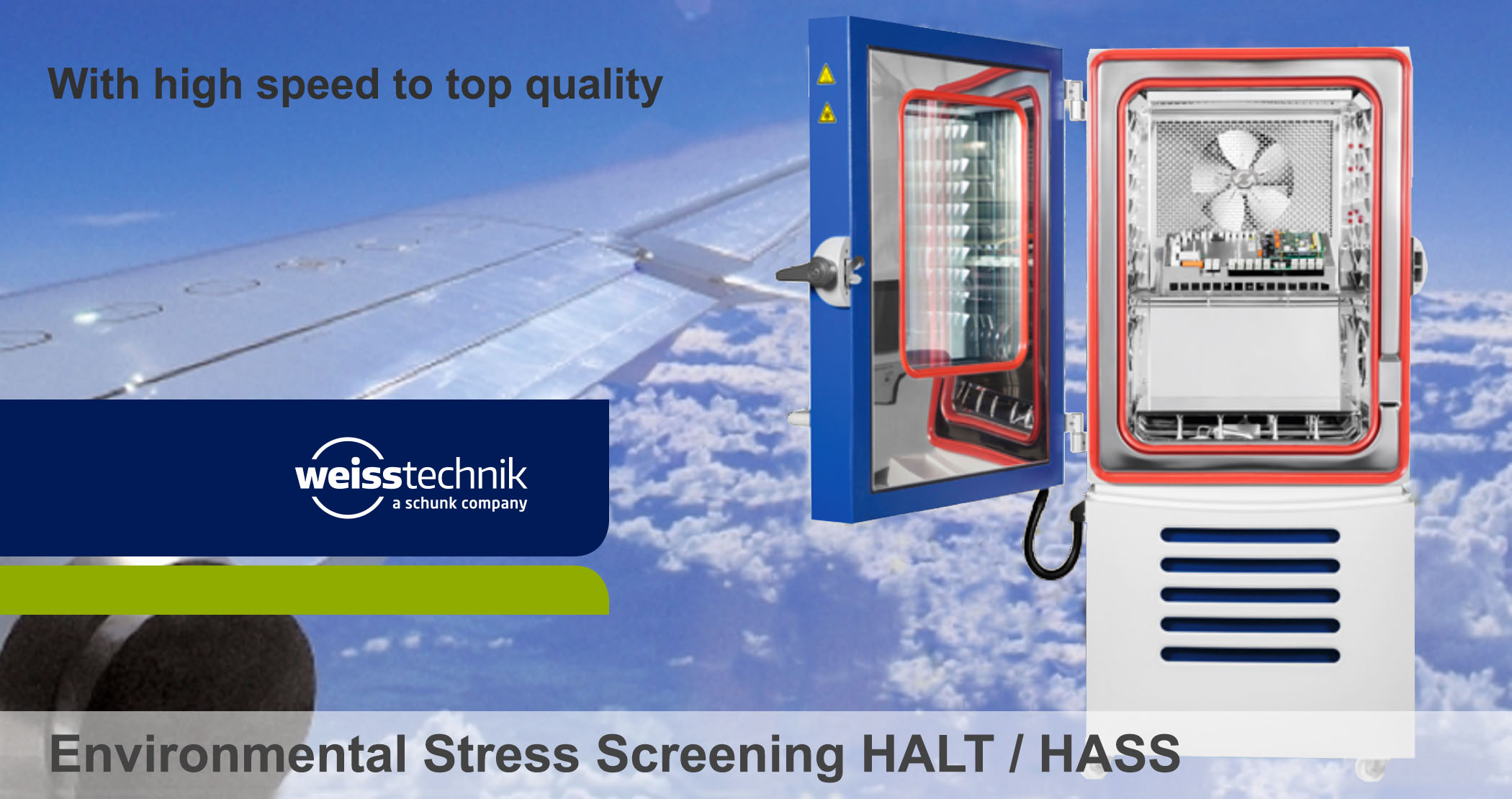 Reliable testing to guarantee safety
High product reliability is a basic requirement for today's competitive market and is often the only difference between the various manufacturers.
HALT-HASS Test chambers
Climate cabinets WK3, VC3 and stress screening cabinets WKS3, VCS3
IMV Direct Coupling
Test cabinets for temperature shock tests, type TS / VT3
WT3-V and WK3-V Vibration testing cabinets
Test systems for rapid temperature cycling VCS3 and VTS3
Temperature shock test chamber VT3 S2 – Systems for rapid temperature cycling
Vötsch VTV/VCV series temperature and climatic test chambers in combination with vibration 
Stress Screening Systems WTS3/WKS3

Energy optimization – Analysis, evaluation and implementation
Temperature Shock Test Chamber TS60

Temperature Shock Test Chamber TS120

Temperature Shock Test Chamber TS300
Vibration Test Chambers WT/WK-V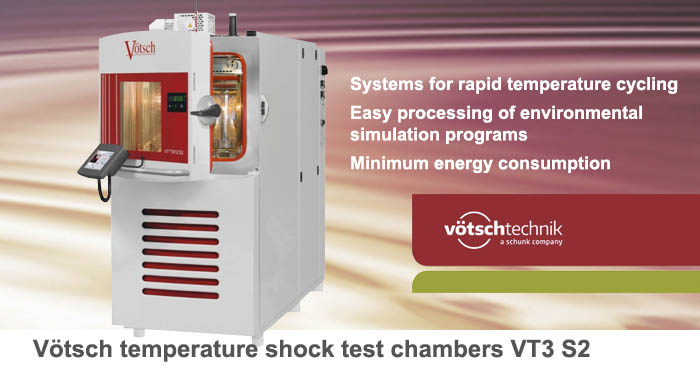 Environmental Stress Screening (ESS) testing equipment features
During the ESS test, the products are subject to precisely defined stress so that defects in components and PCBs can be detected before leaving the manufacturer's plant. Detecting weak points considerably improves the robustness of the products. Unreliable systems are filtered out before they reach the customers.


Each product requires a specially adapted ESS technique.
The advantages of ESS


Improvement of product reliability
The quality itself is substantially improved
Customer satisfaction increases

Reduced costs
Reduced risks
Quick "feedback"
Problems can be detected more rapidly