Get the most out of your test facility
With our solutions, you can save both time and money! Create your own perfect testing process with the SIMPATI software package. Process management / documentation / networking.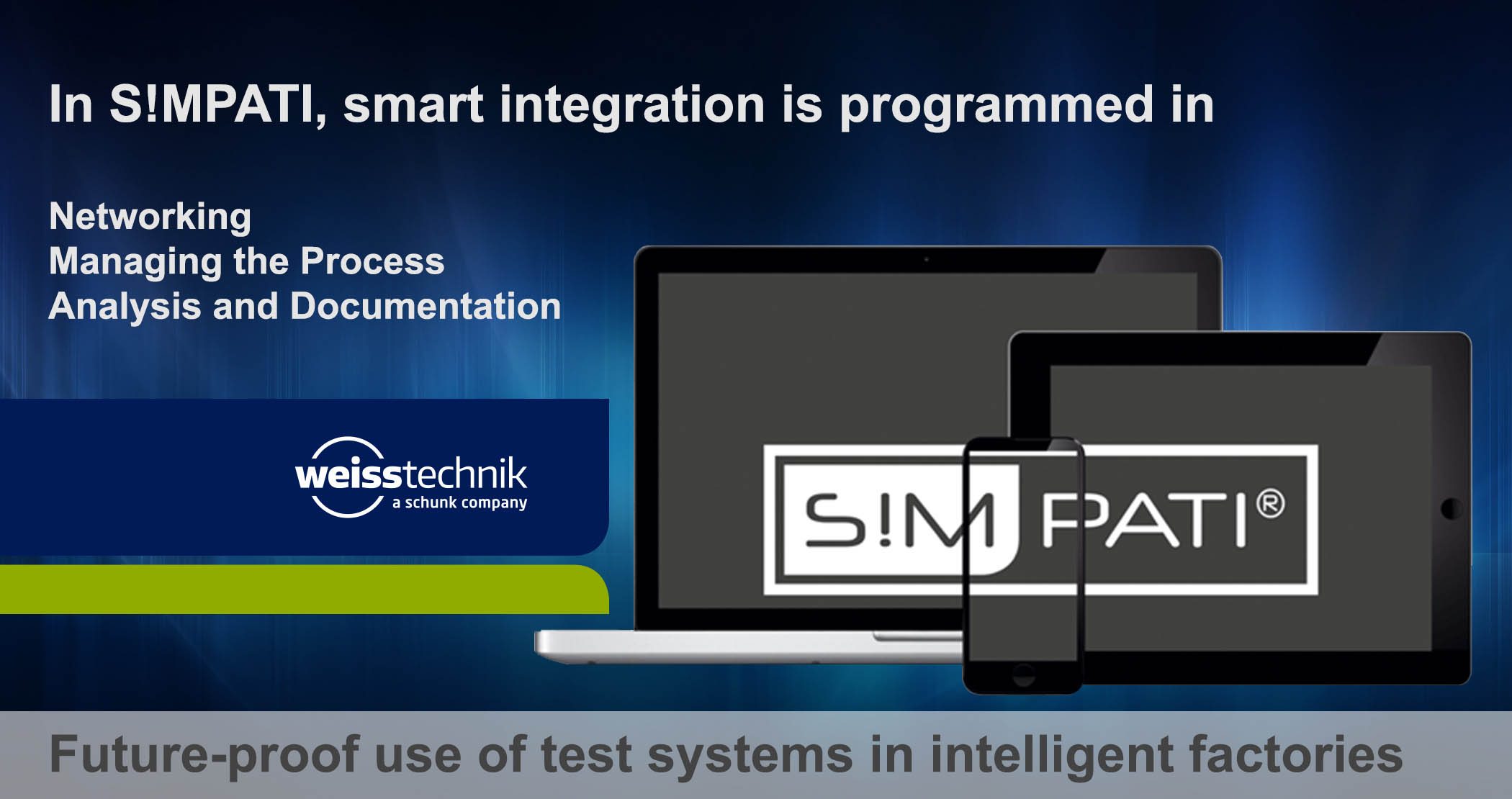 Up to 99 systems can be connected
Programs for automated processes
Documentation, visualization and management of process data
Traceability of process data for seamless quality control
Set standards in communication 
With SIMPATI software, operating, documenting and archiving your test sequences is as easy as child's play.