TensileEvent – Temperature test chamber – Tensile test
The temperature chambers in the TensileEvent series for material test rigs are characterized by an individual cooling system or by a cascade cooling system in which the refrigerant does not interact with the surroundings.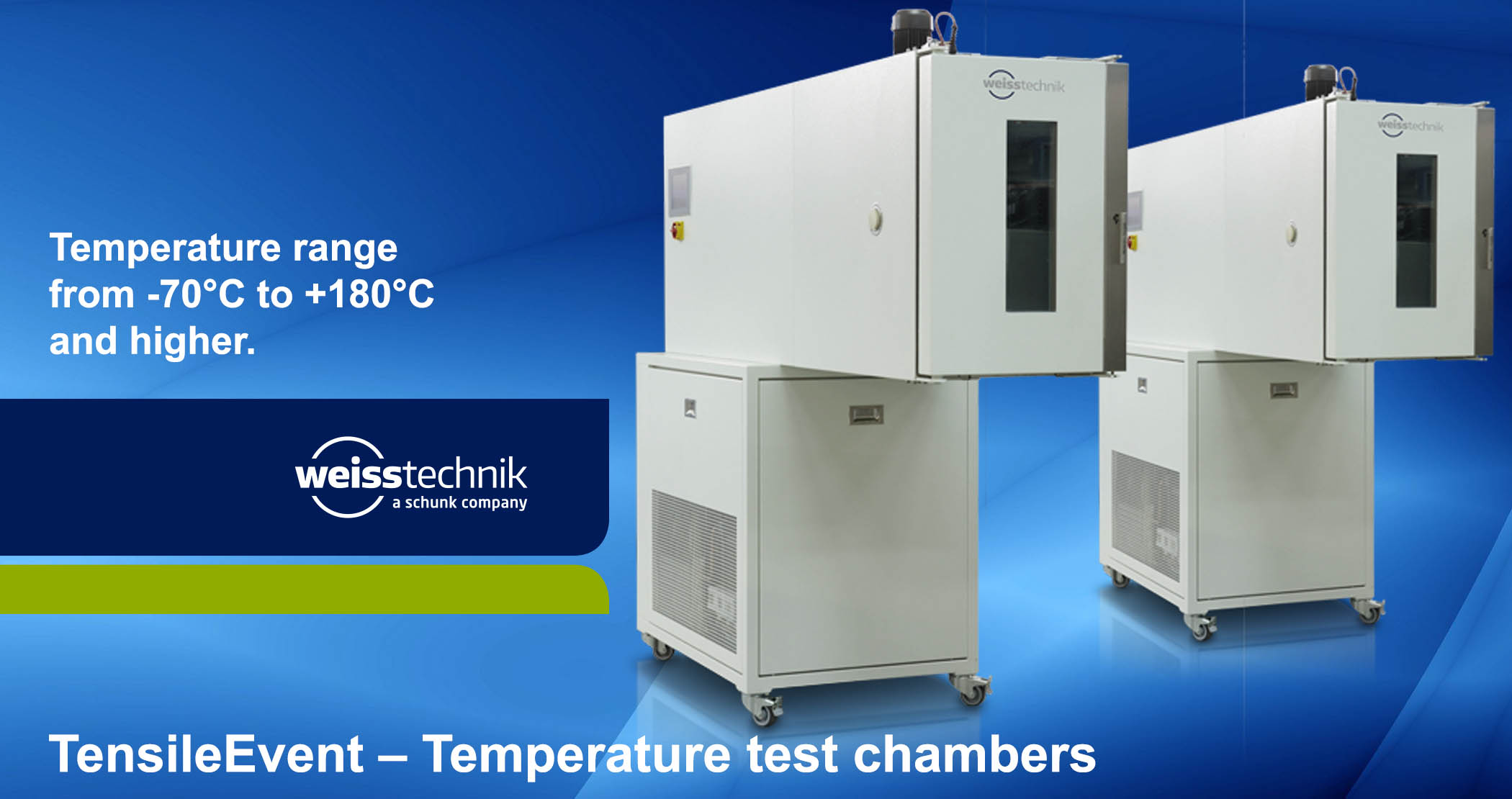 Safe work place with mechanical cooling.
Using the PID control unit to heat it ensures precise control. The forced ventilation ensures a good heat transfer.
Temperature range from -70°C to +180°C and higher.
TensileEvent temperature chamber models
TE-Model: Compact design with individual coolers behind the test chamber up to -30°C
TC Model: versatile all-rounder on floor rails
TM Model: separate test chamber and machine room with flexible cables