Temperature and climate test chambers VT3 and VC3
The Vötsch Technik Test Chambers VT3 and VC3 help you to test the influence of temperature and humidity on the properties, function and lifespan of your products. Reproducible, certified and in fast motion.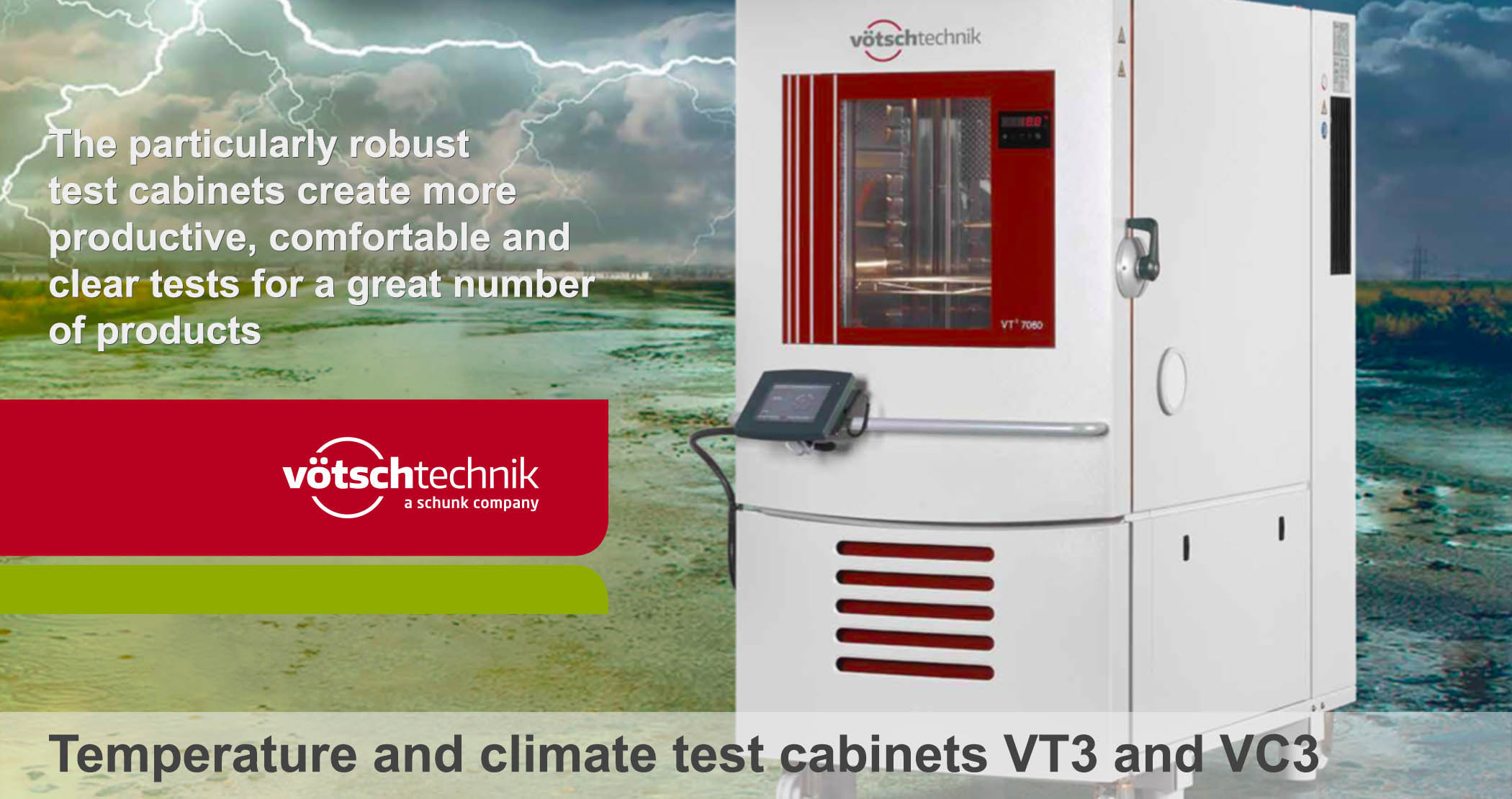 The temperature and climate test cabinets VT3 and VC3 with patented climate and temperature conditioning system set standards with regard to ease of operation, performance and equipment.
The particularly robust test cabinets create more productive, comfortable and clear tests for a great number of products.
Temperature and Climate in Perfection – Features       
Comfortable operation with an 8" TFT touch display. A lighted Controlpad displays the operating mode.
Optimal network: Using interface and web server the authorized user can reach current tests via internet. Measurement Data, reports, etc. can be managed in the network and the software Simpati can connect and utilize tests.
Security, comfort and performance: The VC3 is able to maintain demanding climate values also under considerably strain, e.g., by midsummer-like ambient temperatures.
Reduced upkeep and maintenance costs: Humidity bath purging prevents contamination of humidifier water - cleaning intervals become much longer.
The large water tank allows independent operation for several days - even longer test can be realised through an automatic feeding of additional water without interruption.
The optimum air flow in combination with an auto-adaptive control system ensures a very homogenous temperature distribution in the test space.
Standard Version
Digital measuring and control system Simpac
8" TFT-colour touch screen display
Controlpad for displaying of temperature values, lighting, start/stop, etc. on the front panel of the device
Auto-adaptive control system
Ethernet and USB interface
Psychrometric humidity measurement with automatically wetted, self-cleaning sensor
Protection against condensation on test specimen
Refrigeration unit, air-cooled
Stainless steel ports approx. Ø 50 mm and 125 mm in the left and right side panel
Safety cut-out against high and low temperatures (protection of test specimen as per EN 60519-2 (1993)) adjustable, with separate sensor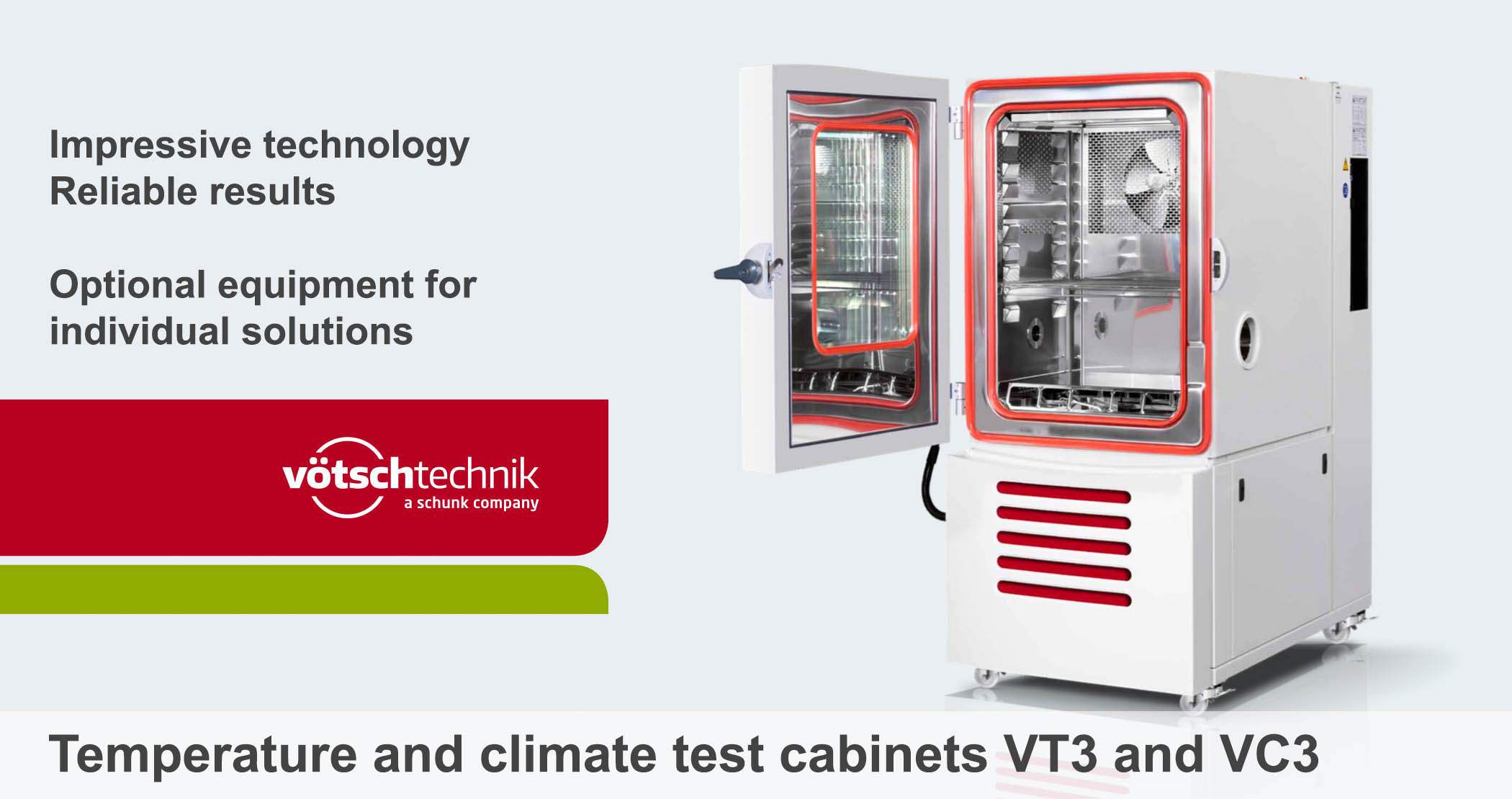 Additional equipment for VC3
Integrated limit value monitoring system for humidity
Large water tank, easily accessible
Automatic feeding in of additional water without interrupting of operation
Display of the humidity values at the Controlpad
Humidity bath purging for cleaning of the humidifier water
2 climate values are calibrated (23°C/50% r.h. and 95°C/50% r.h.)