Walk-In pharma test chambers
Stability test chambers by Weiss Umwelttechnik can be validated and are designed specifically to meet your requirements.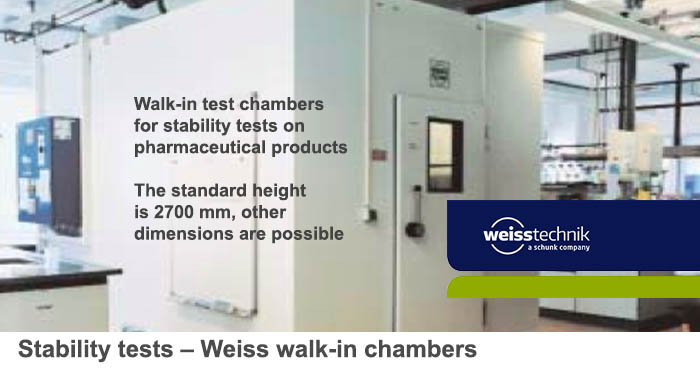 The insulation elements of the chambers can be optimally adapted to an existing building structure since adherence to standard dimensions is not necessary.
The standard height is 2700 mm; other dimensions are possible.
Technical Specifications
Temperature Range: +20°C ... +45°C

Humidity Range: 20 ... 80% r.h.