First climate test chamber WK BM1000 with integrated measuring robotic system
This climate test chamber can be used for function-dependent component tests under extreme climatic conditions and with rapid temperature changes in testing and production.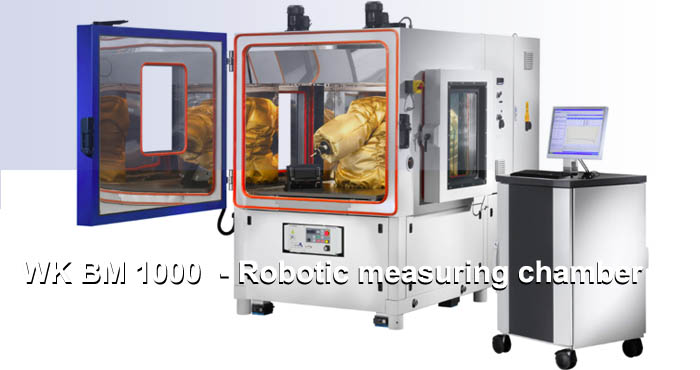 The WK BM1000 was developed in cooperation with Battenberg ROBOTIC GmbH & Co. KG.
The combination of temperature, function and haptics is particularly exciting for the automotive industry, medical equipment, electric and electronic products, IT and domestic appliances.

The robot delivers measuring values for the specimen and automatically operates their functional elements. The integrated measuring platform allows the fast set-up of single components through to complete cockpits and central consoles. The whole measuring system can be customised to match the task on hand.
Features

The climate chamber has a temperature range of -40 to +85°C
At relative air humidity values from 10 to 80 %. humidity
Temperature can be changed at a rate of up to 5.0K/min
The actual test chamber has a volume of about 1.000 l

With outer dimensions of 2300 x 1600 x 2500mm for the whole unit