Benchtop temperature test chambers – LabEvent
Everyday items, cosmetics, electronical components and medical products must fulfill certain quality standards. The temperature test chambers of the LabEvent series allow you to conduct ideal temperature tests for smaller test specimens.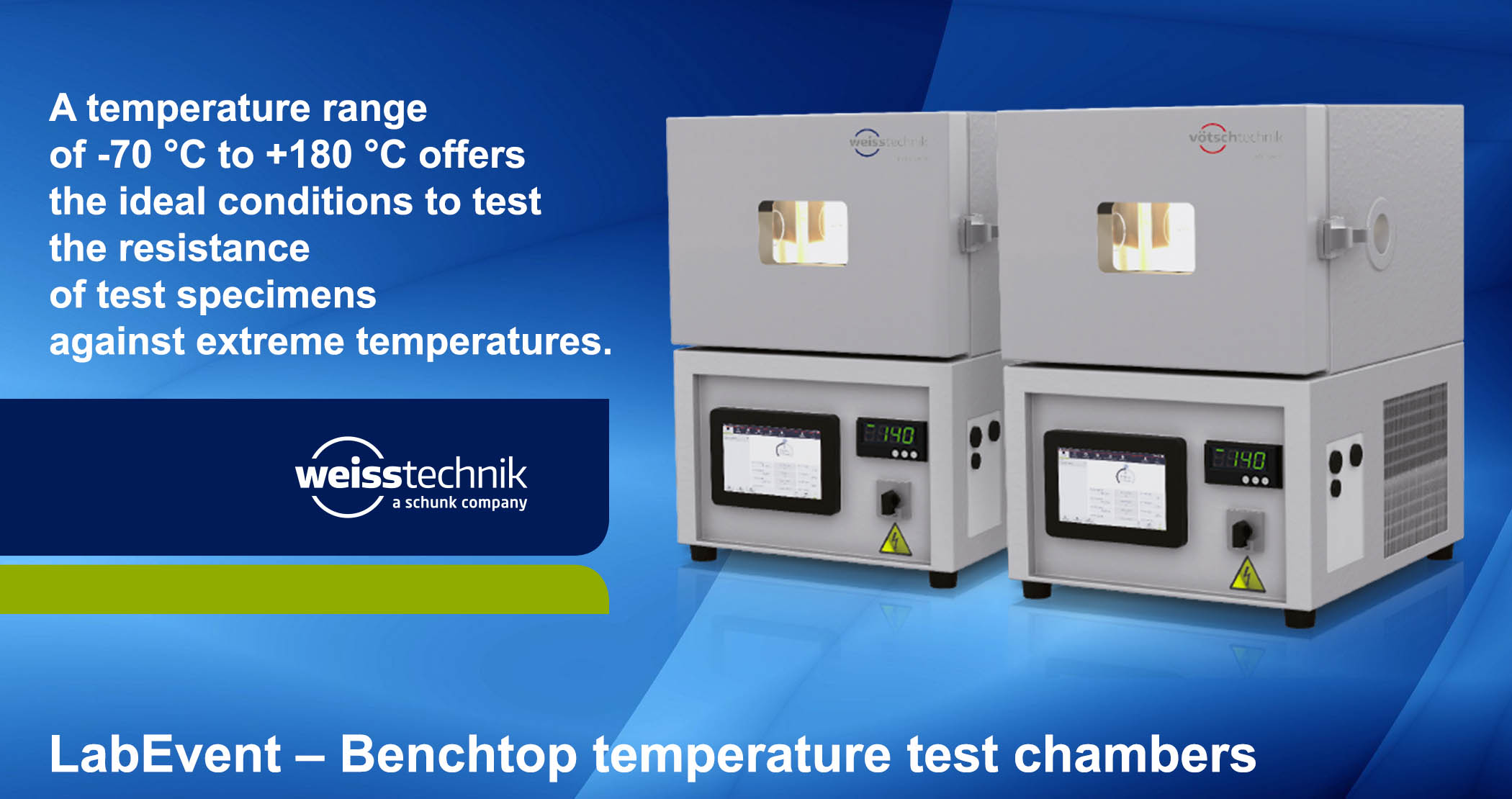 A temperature range of -70°C to +180°C offers the ideal conditions to test the resistance of test specimens against extreme temperatures.
The innovative WEBSeason user interface allows you to program, control and monitor your tests at anytime and anywhere – even from your tablet or smartphone. 
The LabEvent benchtops are available in different versions with a test space volume of 16 to 210 liter.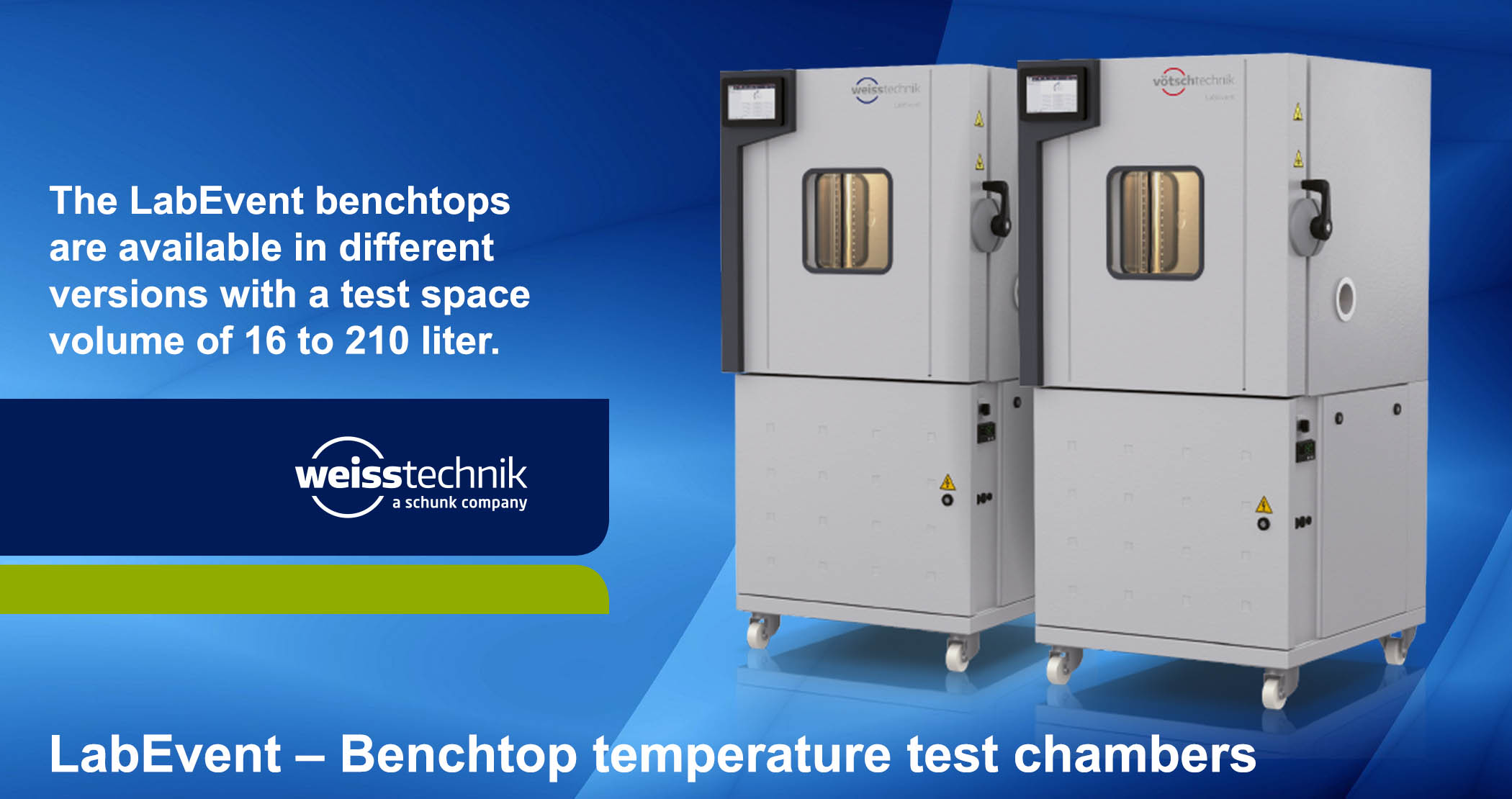 Overview of customer benefits
New, eco-friendly refrigerant R449A 
WEBSeason web-based user interface 
Handy size thanks to a compact design
Universal application thanks to variable temperature controls
Our environmental simulation chambers and systems are available under the brand names weisstechnik and vötschtechnik.