Temperature test chambers – TempEvent
TempEvent temperature test chamber, the world first from weisstechnik, is setting standards in the fields of performance, future-proofing and usability. New, eco-friendly refrigerant R449A, optimized airflow and temperature distribution.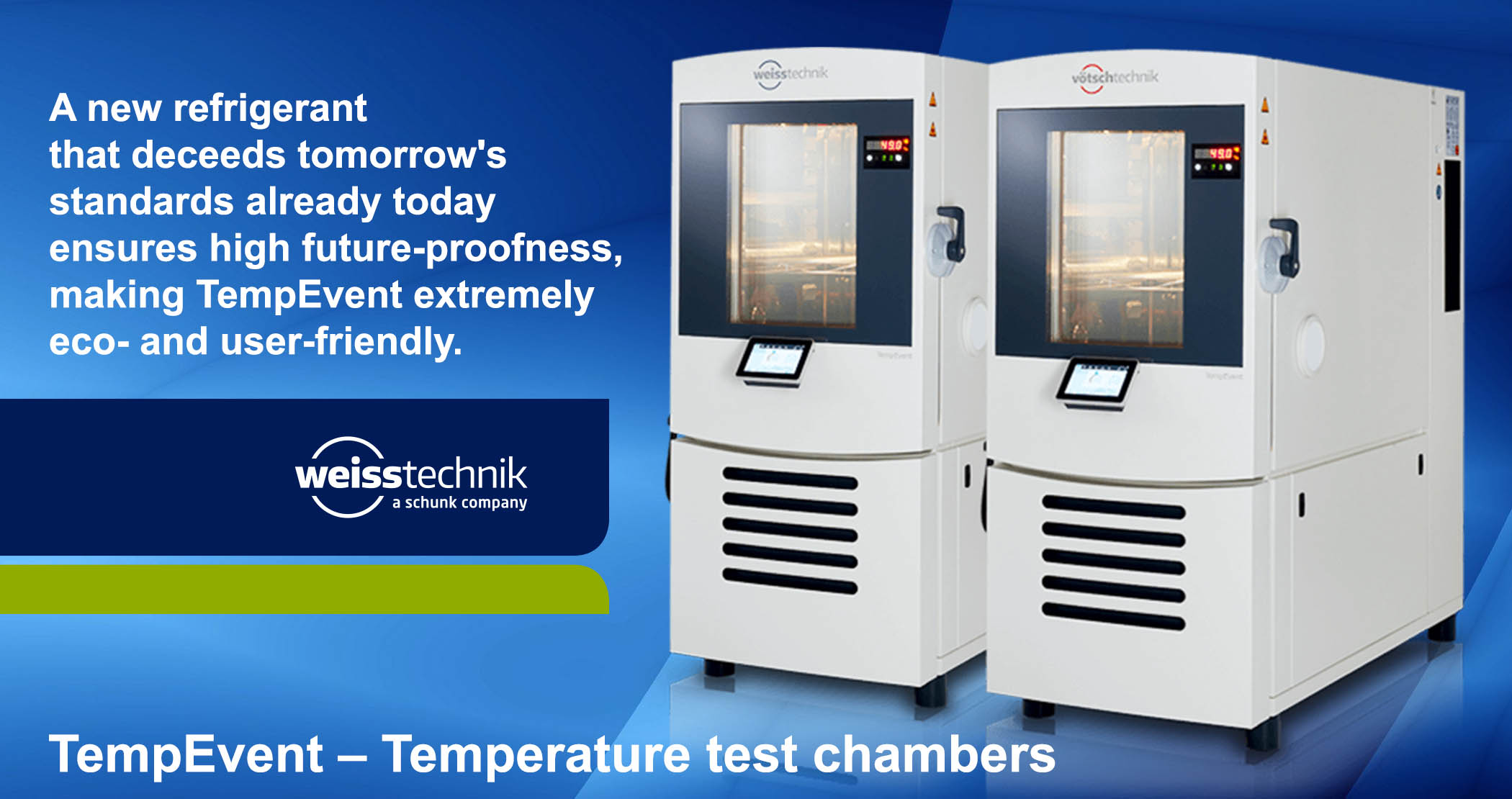 Move safely into the future – using the new refrigerant 
The new refrigerant R449A is used in all Temperature Test Chambers TempEvent.
The GWP value of just 1397 ensures safe usage even after 2030, and the refrigerant does not have to be replaced. As a result, we are already surpassing the future statutory standards today therefore future-proofing your tests, making the equipment easier to maintain and more environmentally friendly.
Art of engineering for more performance  
The smartly engineered air guidance and the supply and exhaust air control system, which comes as standard, ensure the best performance in its class for TempEvent.
No chance for dirt or corrosion 
The test chamber floor is made of highly-alloyed, extra corrosion-resistant stainless steel 1.4404. Thanks to special welding, smooth surfaces, rounded corners and complex stamped grid layers, the test chamber is easy to clean.
Into the age of connectivity – with WEBSeason 
You can use the innovative WEBSeason user interface to program, control and monitor your tests at anytime and anywhere, even from your tablet or smartphone. Language and units can be set to suit the user and the settings can be saved. In this way, WEBSeason provides a new dimension of flexibility and efficiency.