Solar simulation cabinets – Global irradiation, temperature, and humidity
With the Wötsch Technik solar simulation chambers you can simulate the effect of sunlight, temperature, and humidity on the properties and the service life of your products.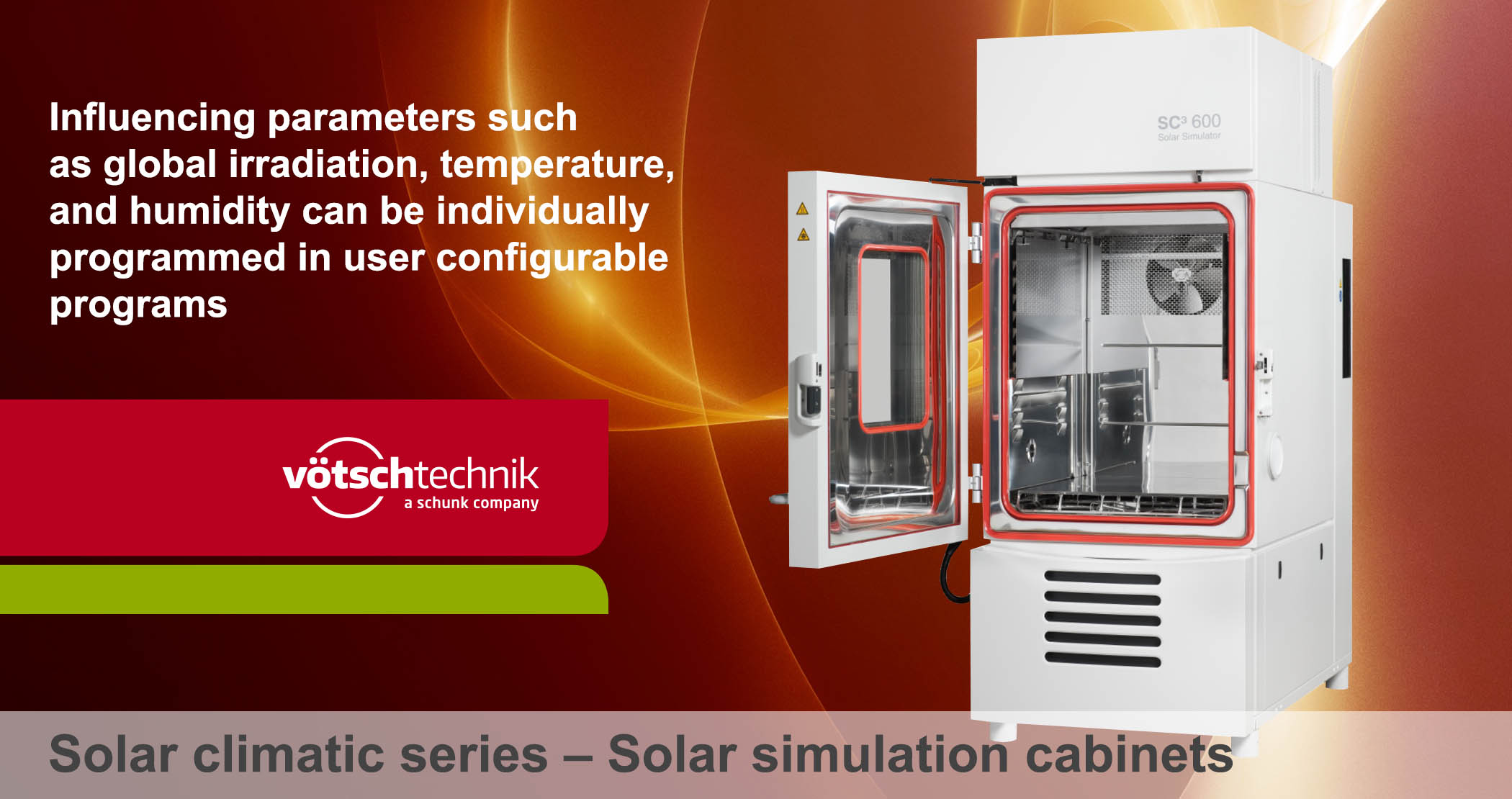 SC3 Solar climatic series 
The Solar climatic series instruments are state-of-the-art test units for simulating temperature and climatic indoor and outdoor conditions with global irradiation. Influencing parameters such as global irradiation, temperature, and humidity can be individually programmed in user configurable programs.
The test chambers design of the units offers an economic alternative to large solar simulation equipment such as Walk-In or Drive-In chambers.
Test systems for PV-moduls – Solar technology in endurance testing 
Vötsch Technik offers test systems for testing photovoltaic modules according to the standards IEC 61215 und IEC 61646. We provide also the suitable test chamber for temperature shock cycling tests, humidity freezing tests and damp heat tests.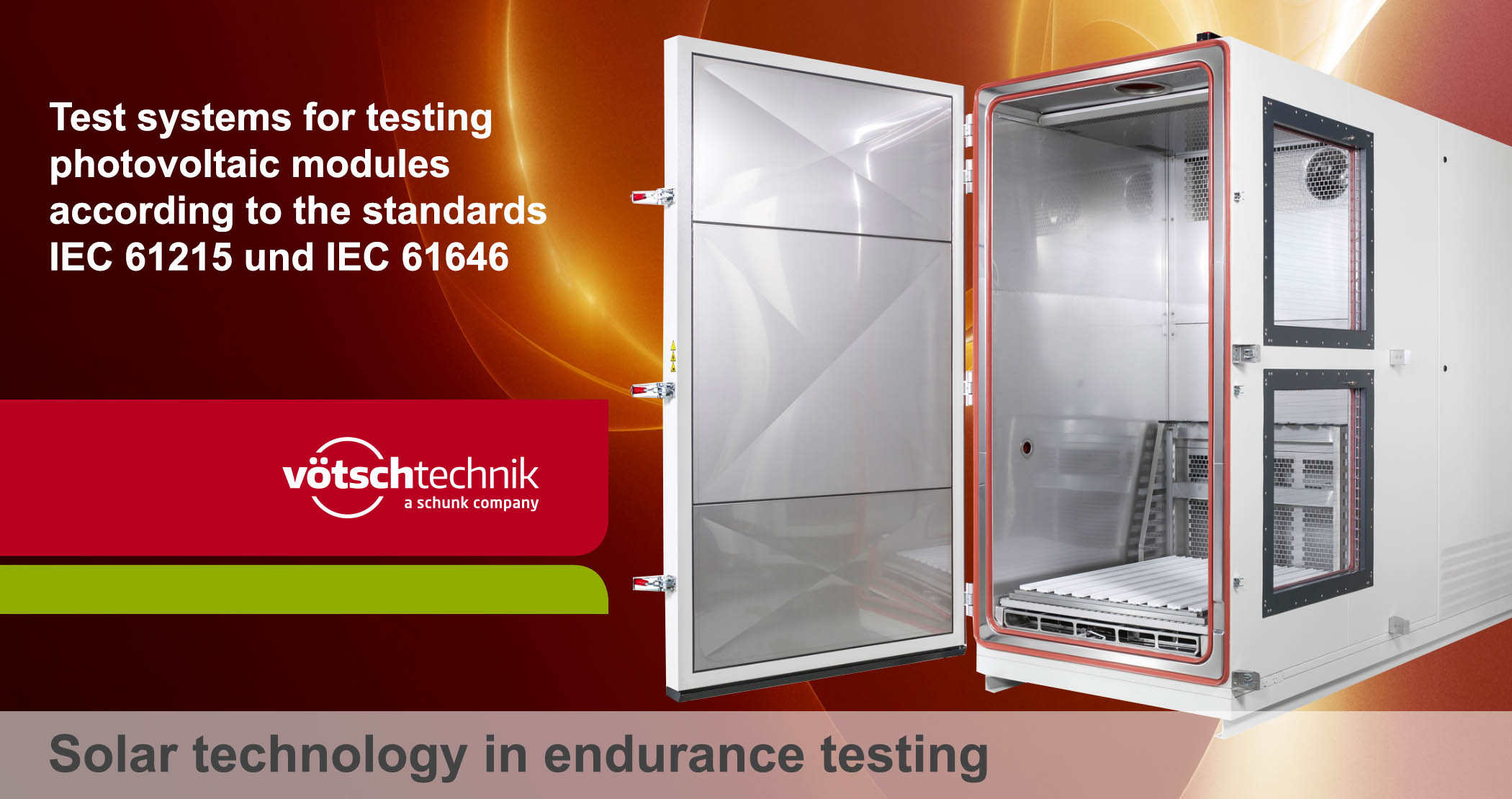 Test chambers with an extra-wide test space
Several basic versions are available as temperature conditioning and climate versions with test space volumes of 2.6 and 3.4m3 and a temperature range of between -70°C to +180°C.
Dimensions and outputs can be adjusted to the customers requirements if needed.
In the temperature range of +10°C to +90°C, a relative humidity of 10 to 98% can be achieved.
Specified standard temperature change rates (from 100°C/h to 200°C/h) can be realised.
Test chambers with an extra-high test space
Basic test chamber versions are available for test space volumes between 1.5 and 3.1m3.
Temperature range from -70°C to +180°C.
Available as temperature or as climate test chambers.
Especially providable for large PV moduls.