Tailor-made growing climate chambers
The newly designed growing climate chambers are available in three sizes and are optimally adapted to everyday project requirements in laboratories and institutes.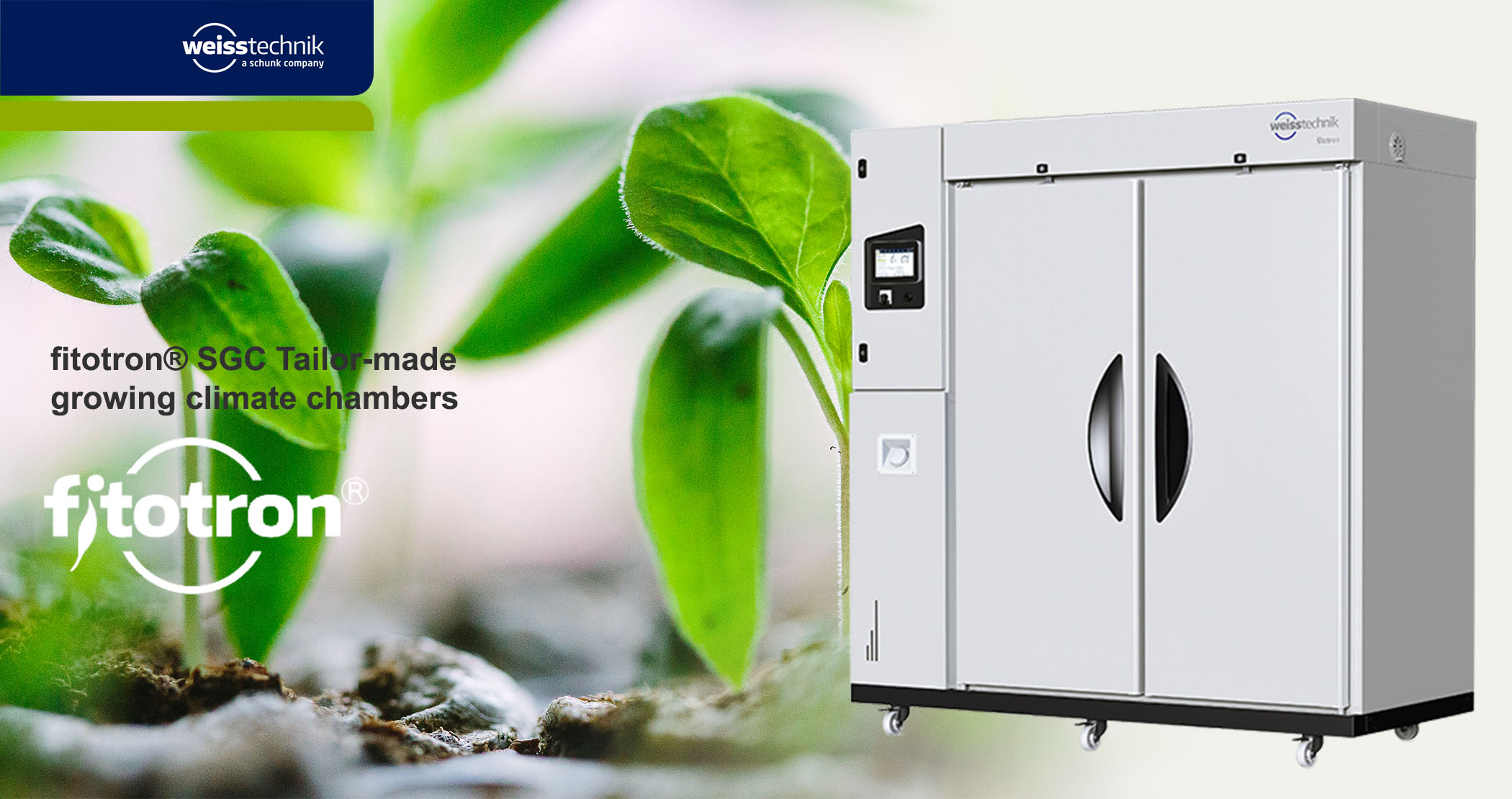 Standard features
Maximum growth height 133cm, for up to four trays of Arabidopsis
WEBSeason® Bio interface for easy configuration
Networking via Ethernet with SIMPATI and building management software
Multi-user concept for simultaneous access by up to four users
Optimal fitosafe air supply for plant-friendly airspeeds
Contamination-free moisturization protected against the entry of microorganisms with deionized water
7" color touch display at an ergonomic working height
High-efficiency fluorescent or LED lighting
Continuous shelf surfaces for clean work and easy cleaning
Additional options for specific requirements
Webcam for external monitoring
The growing chamber can be fitted with a freely positionable webcam so that the plants viewed easily at all times. This allows for a quick visual inspection of the plants' condition, for example by smartphone or even from home.
Highly efficient fluorescent or LED lighting
Lighting can be selected according to requirements. The external ballasts significantly reduce the heat load that has to be dissipated. This improves climate stability in the growing area and prolongs the service life of the ballasts. The WEBSeason Bio controller is suitable for customer-specific LED systems with several channels.
Additional special solutions
If required, a demineralization unit, an extended humidification and dehumidification system, a water-cooled refrigeration unit or CO2 supply controls can be integrated.
Insect screen
Insects are often introduced into the growing area via substrates used for plant growth. There they are sucked into the air circulation, where they permanently contaminate the cooling circuit. Optional safety grids (insect screens) reliably prevent this source of contamination.
Service Support
The training undertaken by our agents and engineers is state-of-the-art in the industry, ensuring that our customers are supported by high-level technical expertise. Our customers can be assured that their equipment will perform to the required standard.