Fitotron SGR Standard Walk-In Climate Rooms for Plants and Insects
Fitotron SGR Standard Growth Rooms offer high accuracy and reliability in the control of temperature, humidity and lighting, using state-of-the-art programmer technology and energy efficient lighting systems.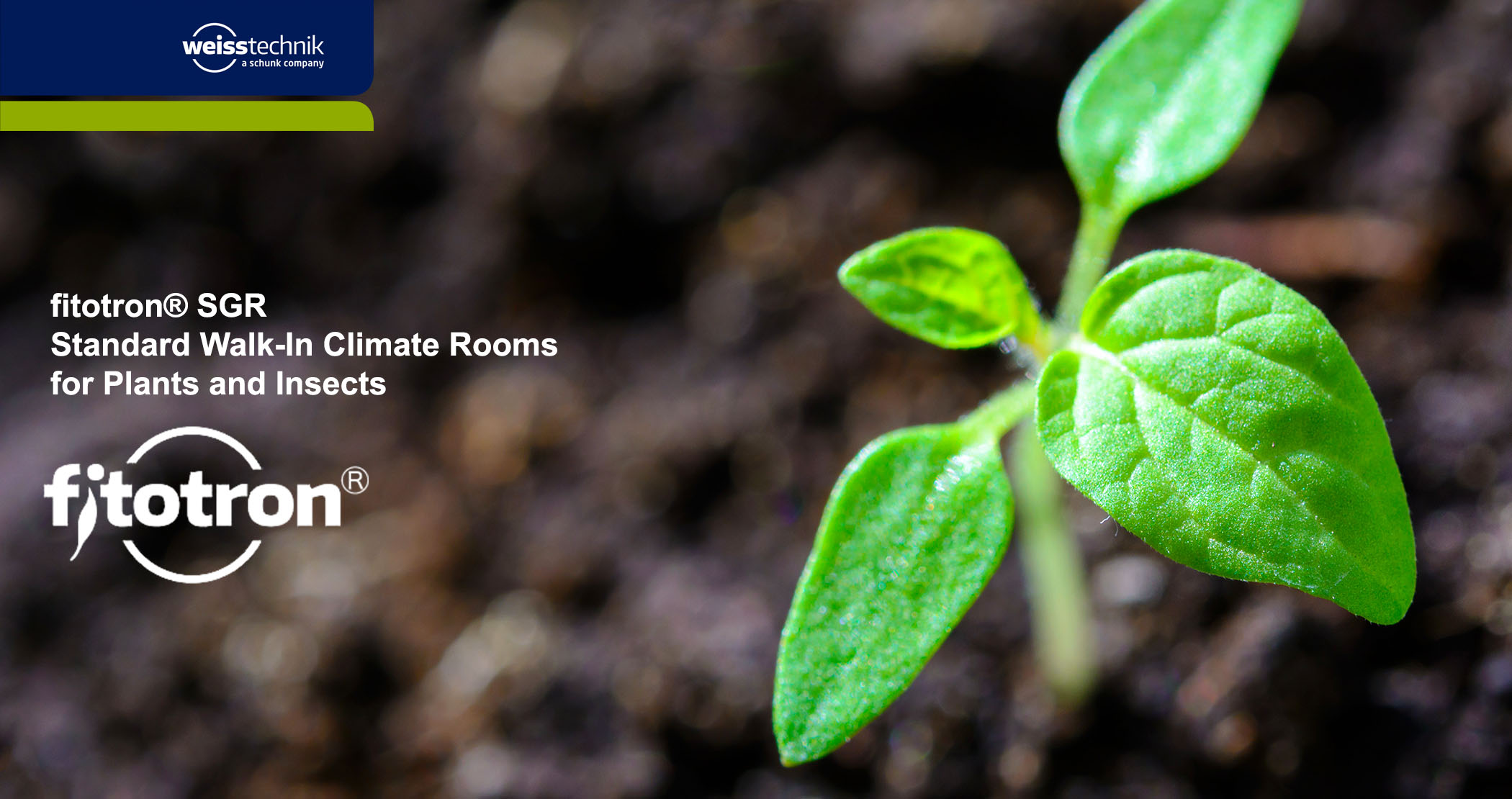 The sustainable design offers the user a cost-effective solution.
The  Fitotron SGR Standard Growth Rooms Range has been specifically designed for user flexibility in size and application, providing an adaptable growth area suitable for any future changes of research needs.
We enable the researcher to maintain controlled growing conditions of temperature and humidity with individual selection of photoperiods.
The fitotron flexible shelving system allows configuring each model with single, two or three-tier growing spaces. Total growing areas range from 1.4m2 to 24.5m2.
In addition to the five models shown in the table, we can provide size optimized options if space is tight.
Each individual growing space is equipped with a removable and height-adjustable frame. The additional lighting units used to enable two- and three-tier growing are also removable and can be positioned in 150mm increments. This results in a versatile Fitotron SGR Standard Growth Room capable of growing a variety of plant types and sizes.
Options
LED-lighting technology
Water-cooled refrigeration
CO2 control
Lower humidity reach extended to 40%RH with additional drying equipment
Biological containment filtration
Service Support
The training undertaken by our agents and engineers is state-of-the-art in the industry, ensuring that our customers are supported by high-level technical expertise. Our customers can be assured that their equipment will perform to the required standard.