Vacuum test chamber with integrated vibration

Our climate chambers allows for test specimens to be subjected to vacuum and vibration tests across the aerospace industry.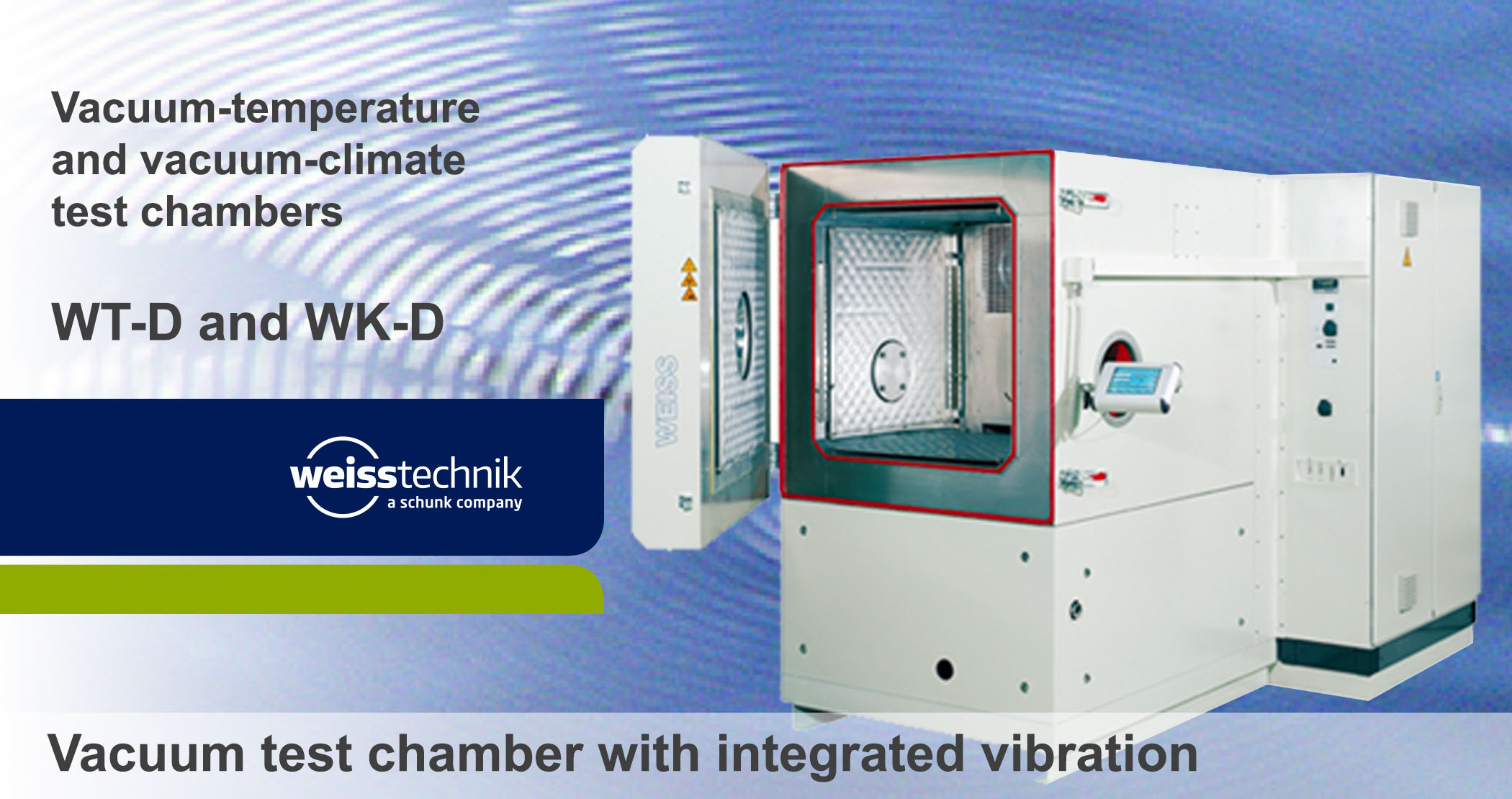 The vacuum-temperature and vacuum-climate test chambers WT/D and WK/D enable reproducible tests of highly stressed components in the aviation industry.
Our chambers allow the simulation of extreme flight programs in accordance with the relevant standards. Specimen can be tested as to Vacuum and Vibration.