Thermal and climatic altitude test chambers SkyEvent TA/TAH
SkyEvent test chambers – Check whatever you like, from aeroplanes to helicopters, where research, development and quality control are concerned, you won't want to take any chances. We'll support you in that.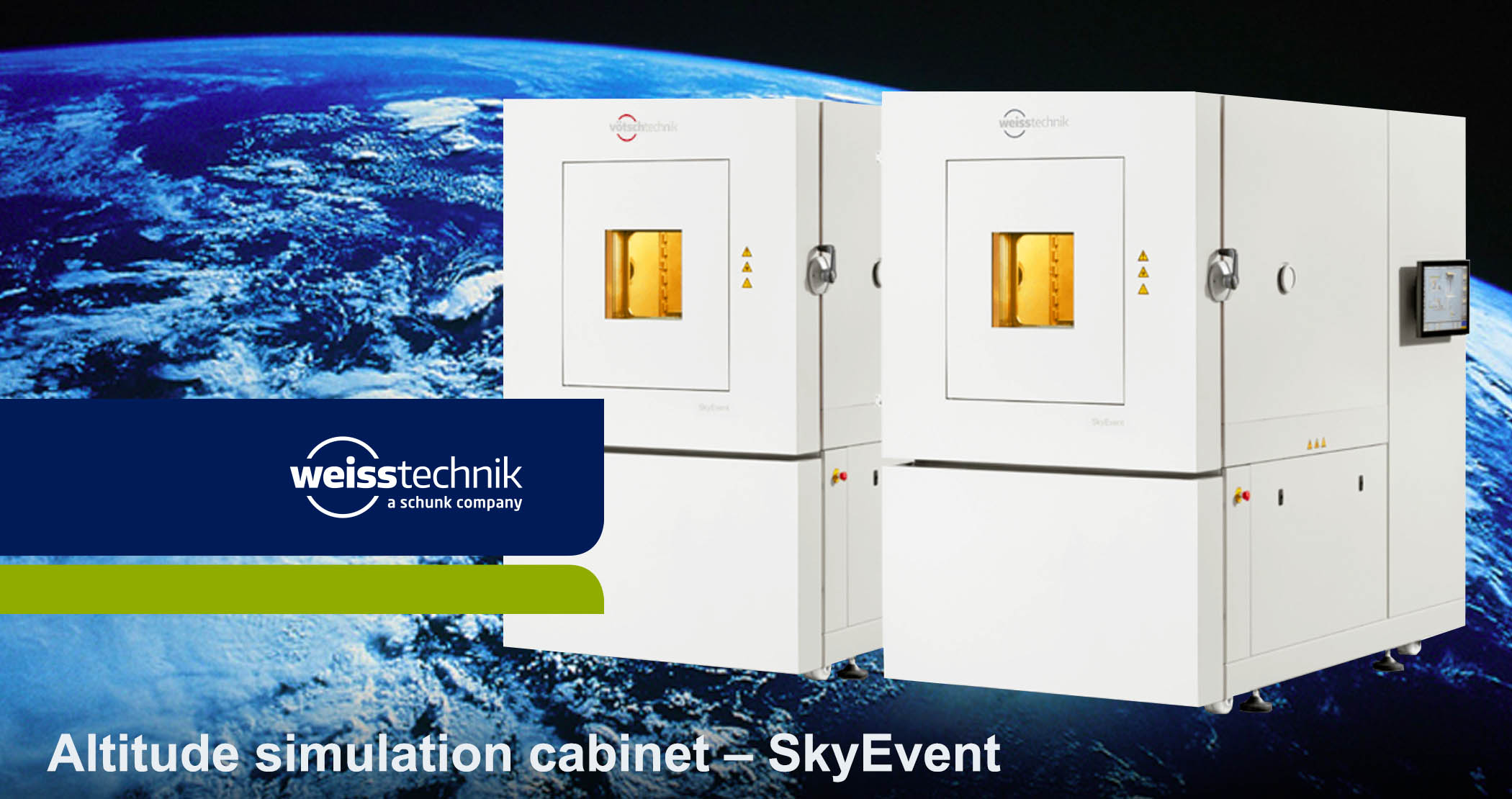 Whether aeroplanes, helicopters or UAVs (unmanned aerial vehicle): modern aircraft are exposed to extreme stress during use. Our Thermal and Climatic Altitude Test Chambers SkyEvent TA/TAH allow you to simulate harsh environ- mental conditions and study their impact on the properties, function and lifespan of your products: Vacuum and temperature are accurately controlled down to 150 mbar – for high reproducibility and precise test results and in fast motion.
When testing your products, you must adhere to numerous test standards and carry out long-term tests. Our test chambers are designed for exactly that. The production models respond to the main aeronautical environmental test norms in both civil and military industries, ful lling main parts of the standards RTCA DO-160G and MIL- STD-810G. For specific requirements, upgrade with many options. According to your needs.
Best equipment, best performance
Temperature controlled under high vacuum conditions (150mbar)
High temperature Homogeneity
Wide humidity range (TAH model)
Low electrical and cooling water consumption
Best equipped standard product
 
Specific requirements? We have a solution!
Altitude + humidity + temperature 
Icing test procedures? Our Temperature Altitude Humidity Test Chambers perform combined tests as per RTCA DO-160 Section 24 Cat B.
Protection for safety 
Hazardous battery testing? Our Special Chambers include safety features protecting both users and equipment.


You can find further details on equipment in our technical descriptions. Contact us.
Our innovative Test Chambers are available as Weiss Technik or Vötsch Technik.
Thanks to the greenmode, which comes as standard, TempEvent is the most energy-efficient device in its class.