Temperature and climate vacuum test chamber WT-D/WK-D

The vacuum-temperature and vacuum-climate test chambers WT/D and WK/D enable reproducible tests of highly stressed components in the aviation industry.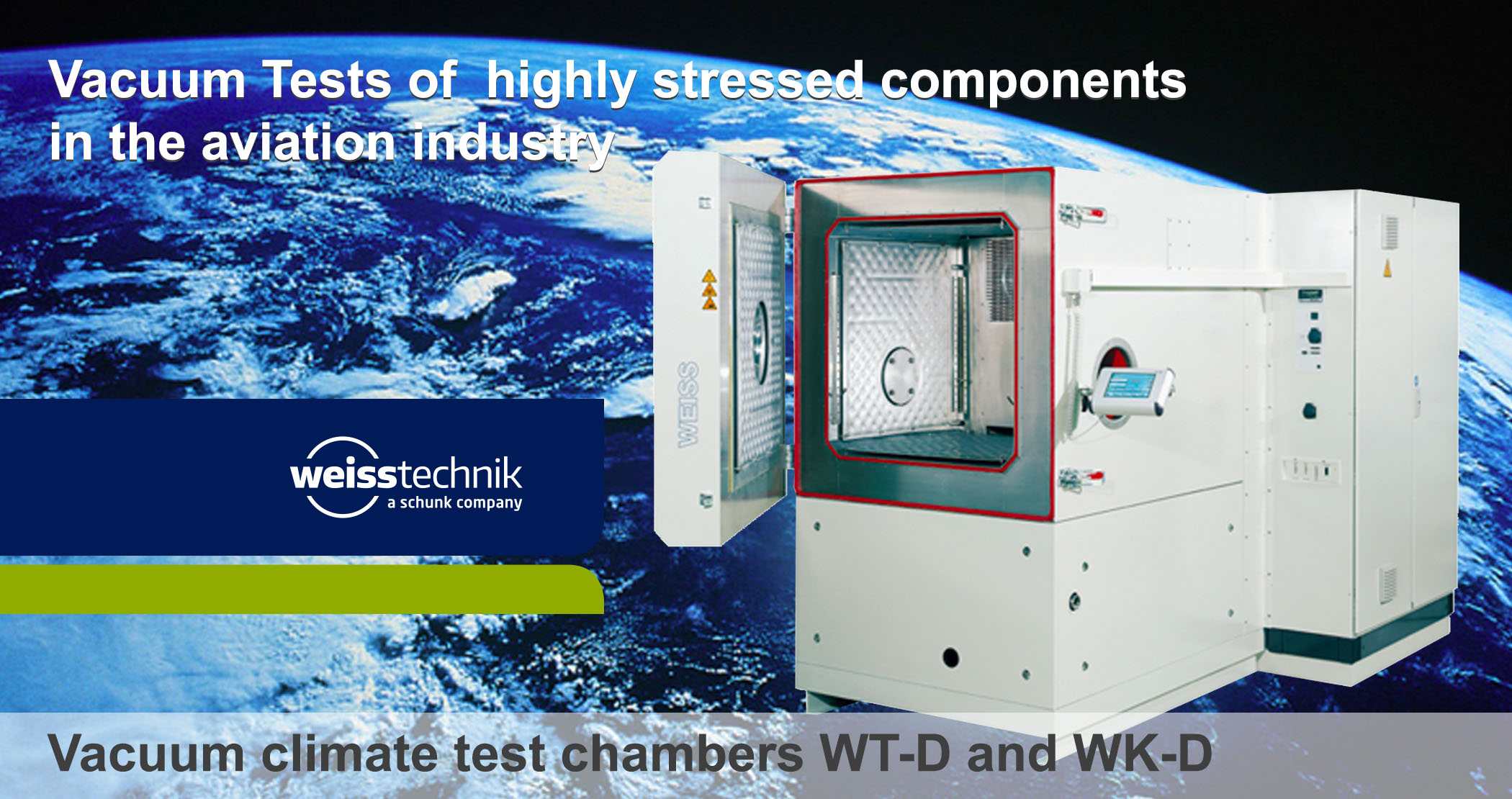 Our chambers allow the simulation of extreme flight programmes in accordance with the relevant standards.
Evacuation is effected by the vacuum system, in which the test space atmosphere is diluted continuously until it reaches the required vacuum.
Technical specification
Test space volume: 150, 300, 500, 1.000, 1.350 l

Temperature range: -40 (-70)°C ... +100°C

Humidity range: 15 ... 95% r.F. between +10 ... +95°C

Pressure range: Atmosphere ... 10mbar


Control system: Controller Board SIMPAC with 8" Color Touch Panel