Weiss C series - Global simulator for temperature and humidity reliability testing
The Weiss-C test chamber features extremely precise air conditioning and innovative humidifier water bath which not only provides spray-free humidity control but also reduces humidity at the same time.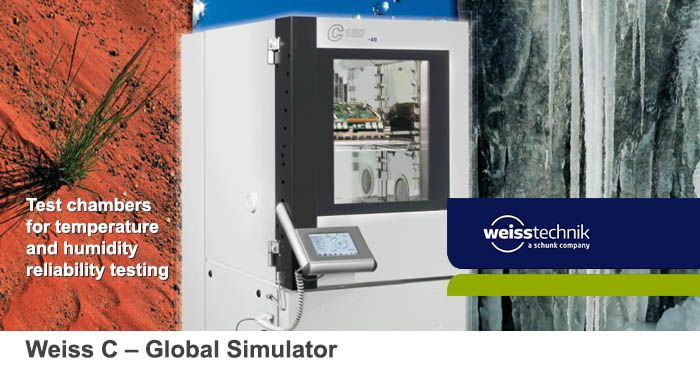 The airhandling compartment at the rear of the test chamber takes care on highly accurate air conditioning. 
The innovative humidification water bath humidifies the air stream assuring rapid and aerosolfree humidity control while adopting the dehumidifying function as well. 
Test Space: 190-1540 liter

Min. temperature: -40°C (-70°C)

Max. temperature: +100°C (+180°C)