Productronica 2019 – Accelerating Innovation
Productronica – World's Leading Trade Fair for Electronics Development and Production – München, November 12 - 15, 2019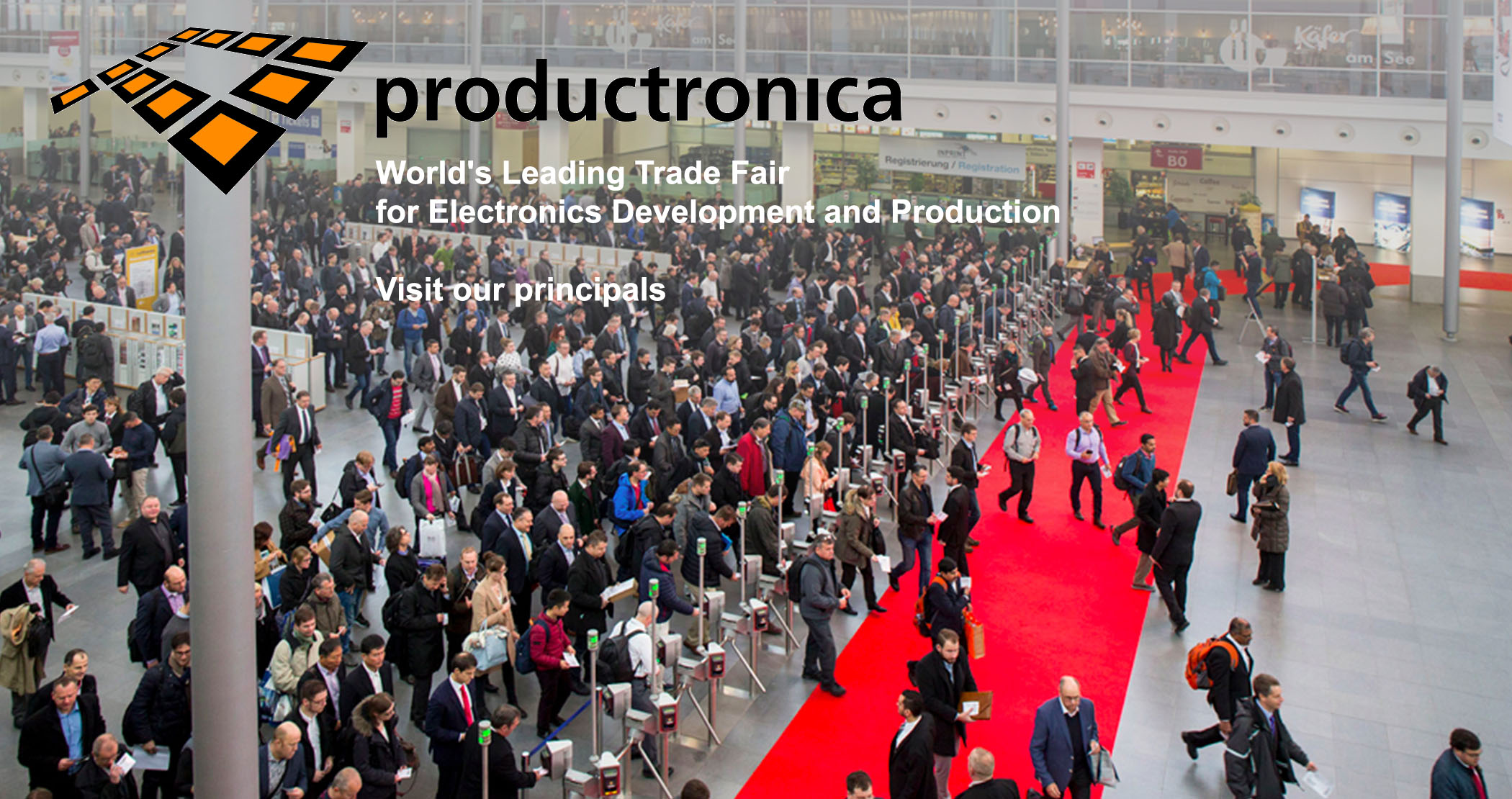 At a glance
Being the world's leading trade fair for electronics development and production, Productronica has many new things to offer to its exhibitors and visitors: World premieres and products, solutions and innovations spanning the entire value chain. Exclusive career opportunities with exciting networking formats. And, as usual, a top-class supporting program with specialist trend topics.
Experience expertise: With innovations & trends
Experience innovations up close and at a very early stage at the world's leading trade fair. The two trend topics of this year's industry platform are Smart Maintenance and Smart Factory.
Program
High-tech products place high demands on manufacturing conditions. The cleanroom plays a key role in that process. The "cleanroom" at Productronica shows how people are keeping things clean there.
Digitization and miniaturization in the electronics industry continue to progress, many processes have been carried out in clean environments (cleanrooms) for a long time now. Automotive manufacturers and their suppliers, in particular, are increasing their requirements and are relocating their production to clean environments.
Visit our principals
Weiss Umwelttechnik GmbH, Environmental simulation units and systems in all test space sizes for research, development, production and quality assurance, Hall A2 Booth 239
Vötsch Industrietechnik GmbH, Environmental Simulation and Heat Technology, Hall A2 Booth 239