Innovation Award 2020 – The refrigerant of the future
The EU F-Gas Regulation makes innovation for environmental simulation more in demand than ever. The weisstechnik® was cooperation with partners in search for an R23 replacement. The result of research is WT69 / R469A, the refrigerant of the future.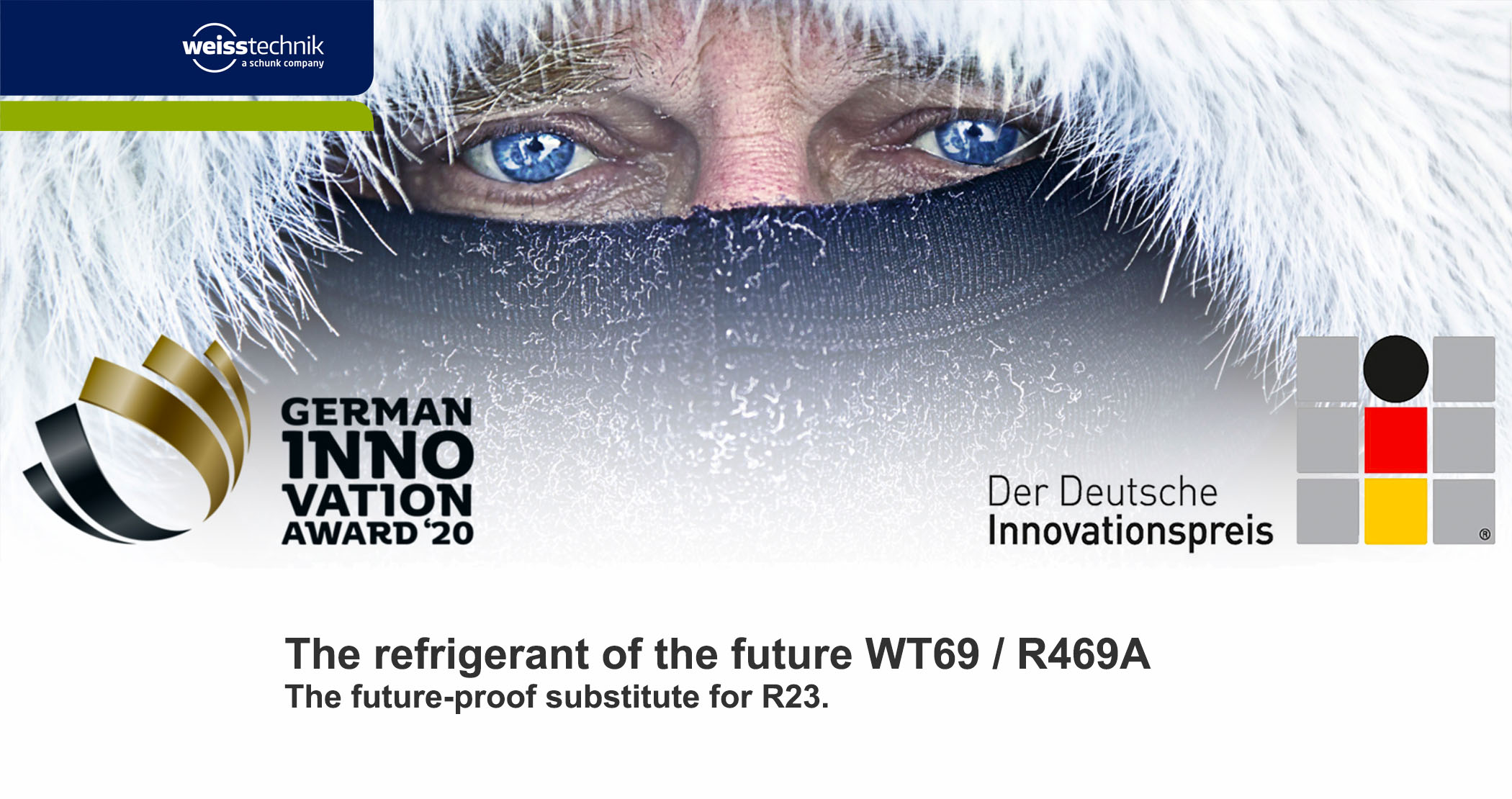 Almost all environmental simulation systems depend on stable, obtainable refrigerants.
Test applications between -70°C and +180°C do not only stress the test specimen, but also the test device itself and the supplies. Therefore weisstechnik® general rule is: no compromises with safety, non-flammability, performance. At the same time they want to be as environmentally-friendly as possible and pioneer in industry with energy-efficient, long-life products and new refrigerants.
To become independent of regulatory exceptions, the weisstechnik® are developed an own refrigerant for the deep temperature range. It is 90% less harmful as a greenhouse gas. This is part of they aspiration to always offer the best-fit solution for a long product lifetime.
Award-winning refrigerant – WT69 / R469A 
The jury of the German Innovation Award (GIA) has honoured WT69 / R469A twice:
In the category chemical industry with the prize in gold on the 1st place and
in the category energy solutions as "winner".
Since 1954, the German Design Council has been awarding the prize to innovations that have a lasting effect.