The Battery Show Europe 2020
Join the international community of engineers, innovators, and thought leaders in Stuttgart for a conference and trade fair (15-17 October 2020) focused on keeping up with developments in the advanced battery and automotive industries.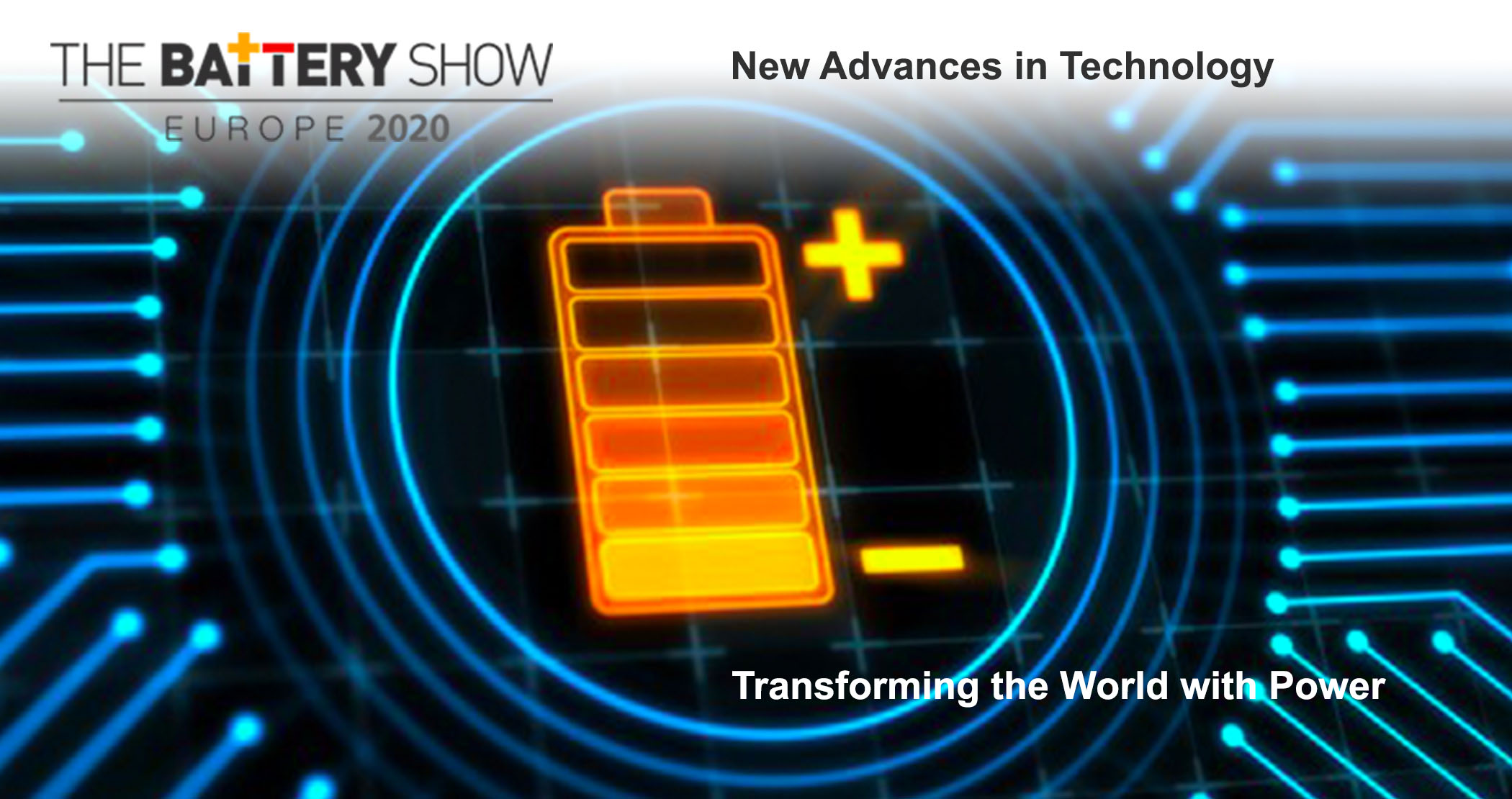 As the demand for safer more economic batteries increases, so does the need to stay current with rapidly changing technology.
The Battery Show brings together manufacturers, engineers, and purchasers. But because of the range of opportunities, everyone interested in battery technology topics like thermal management, enhanced efficiency, and increasing safety will find value and benefits from attending.
The Battery Show conference tackles relevant issues like next-generation battery development that can reduce manufacturing costs and OEM technology strategies for battery design. Each expert-led session of the three-track conference will deliver insight into key business and technical challenges.
More than 500 suppliers from around the world come to The Battery Show trade fair so you can get an up-close look at energy storage solutions, components, and equipment across the entire battery supply chain.
Explore Cutting-Edge Solutions Across the Supply Chain 
From foundational to applicational, learn about these products, systems, and services at the conference, then source suppliers at the trade fair:
Product Areas
Automation tools
Battery components
Battery manufacturer
Battery packs
Component manufacturers
Disruptive battery management
Fuel cells
Electrochemistry consultancy
Manufacturing equipment
Power management/BMS
Prototyping
Plastic injection molding
Power electronics
Recycling
Silicon-based technology
Software tools
Testing
Thermal management
The Battery Show is presented in partnership with the Electric & Hybrid Vehicle Technology Expo and together they bring more than 500 international suppliers to Stuttgart. Combined, the two shows make up Europe's largest advanced battery and H/EV technology trade fair featuring manufacturing solutions across the battery and H/EV supply chain.