Electronica 2016 – Inside tomorrow!
Electronica 2016, The International Trade Fair for Electronic Components, Systems and Applications. The entire electronics universe at a single location. November 8 – 11, 2016, Messe München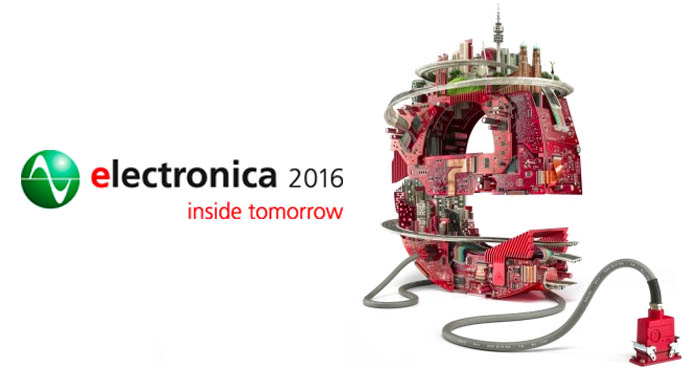 World's Leading Trade Fair for Electronic Components, Systems and Applications Market volume in the electronics industry is more than EUR 3.5 trillion, making it one of the most important branches of industry in the world. Its significance continues to increase. Whether it comes to PCBs, semiconductors, sensors, plug connectors or displays: Electronics are a permanent part of our everyday lives.
The leading international trade fair electronica is the very first place to see which components, systems or applications make new developments such as smart homes and connected cars possible in the first place.
World's largest industry gathering with contacts at the highest level - Exhibition themes 
A transparent structure for an optimum overview: electronica showcases the complete range of technologies, products and solutions in the entire electronics industry, broken down into the following exhibition sectors:
Automotive 
Displays 
Electromechanics / System periphery 
Electronic design (ED/EDA) 
Embedded systems 
EMS Electronic manufacturing services 
Semiconductors 
PCBs and other circuit carriers 
Test and measurement 
Micro- and nanosystems 
Passive components 
Sensors 
Services 
Power supplies 
System components / Assemblies and subsystems 
Wireless 
International gathering for the electronics industry - Good reasons for your visit 
There are plenty of good reasons for you to attend electronica. After all, in this form it is unique in the electronics industry. 
The entire electronics industry gathers at a single location 
2,725 exhibitors from nearly every sub-sector of the electronics industry from 52 countries around the world with a comprehensive range of exhibits, all at a single location: Such a high concentration of innovations at this level is only available at electronica.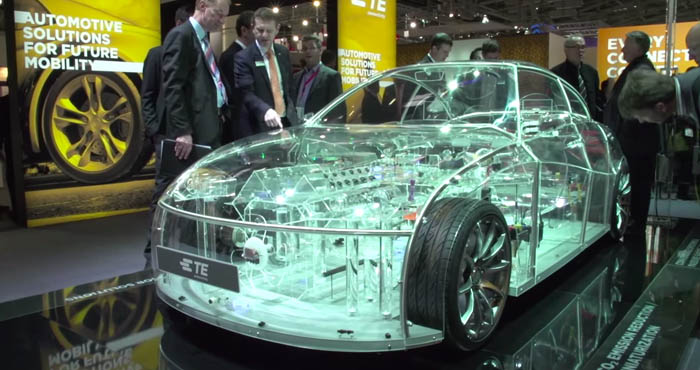 The exhibitors are expecting you 
From all branches of industry, i.e. from industrial electronics, telecommunications, energy and electromobility to the banking and insurance industry, and from all areas of responsibility, i.e. from hardware developers and software developers to the logistics sector and human resources.
The results of the exhibitor survey show that electronica's exhibitors are expecting exactly you! 
Just as important as products and services: knowledge! 
Five theme-oriented forums and four prestigious conferences give you a look at future prospects and allow you to expand your knowledge on the topics of Automotive, Embedded, Wireless and Industry 4.0. The supporting program at the last electronica enthralled some 7,300 participants.