Precision precisely to the μ
In the manufacture of machine parts, absolute measurement accuracy and precision are vital. Both during the manufacturing process and in quality management, close and exact control measurements of the products are needed.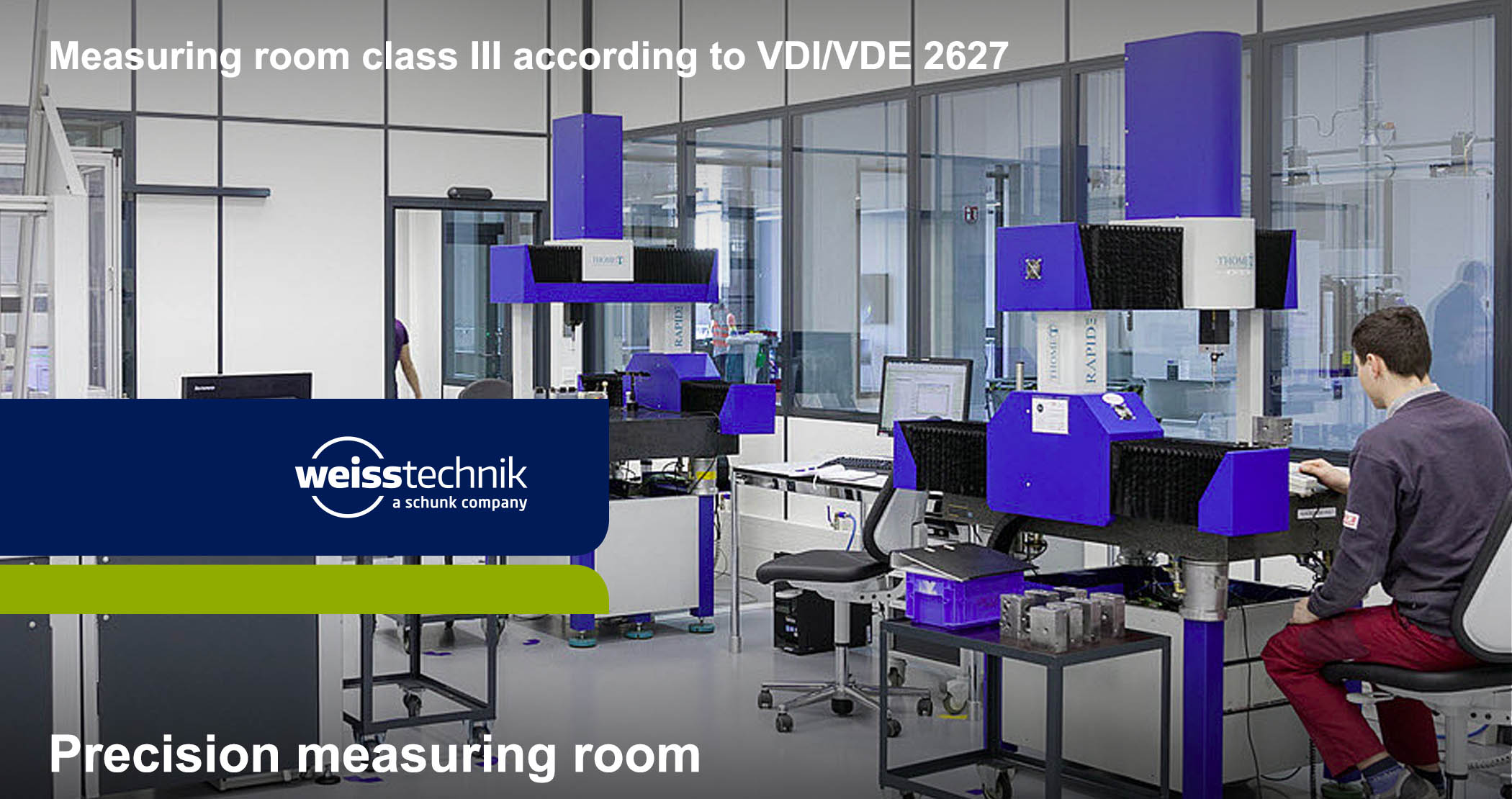 Precision Measuring Rooms guarantee accurate measurement
The exact control measurements under closely defined ambient conditions with minimal variation: in particular, the key parameters of airflow, temperature and air purity must be maintained. For this, the Munich hydraulics developer, HAWE, relies on the expertise and long experience of Weiss Klimatechnik. Two autonomous measuring rooms ensure compliance with factory standards and customer requirements.
HAWE Hydraulik in Kaufbeuren manufactures products including hydraulic valves intended, for example, for mobile hydraulic systems in construction machinery. "The measurements throughout the production process serve for the continuous control of internal processes. To this end, components are regularly measured – the feedback must be as fast as possible," explains Jörn Winkler, whose responsibilities at HAWE Hydraulik include the technical requirements which the measuring techniques place on the measuring rooms.
One of the two Measuring Rooms planned and installed by Weiss Klimatechnik is intended for incoming goods. Here, the engineering company checks supplier's parts for dimensional accuracy.
The second measuring room is concerned with quality assurance during and at the end of the in-house manufacturing process.
"Some of the manufacturing tolerances to be measured are about one μ."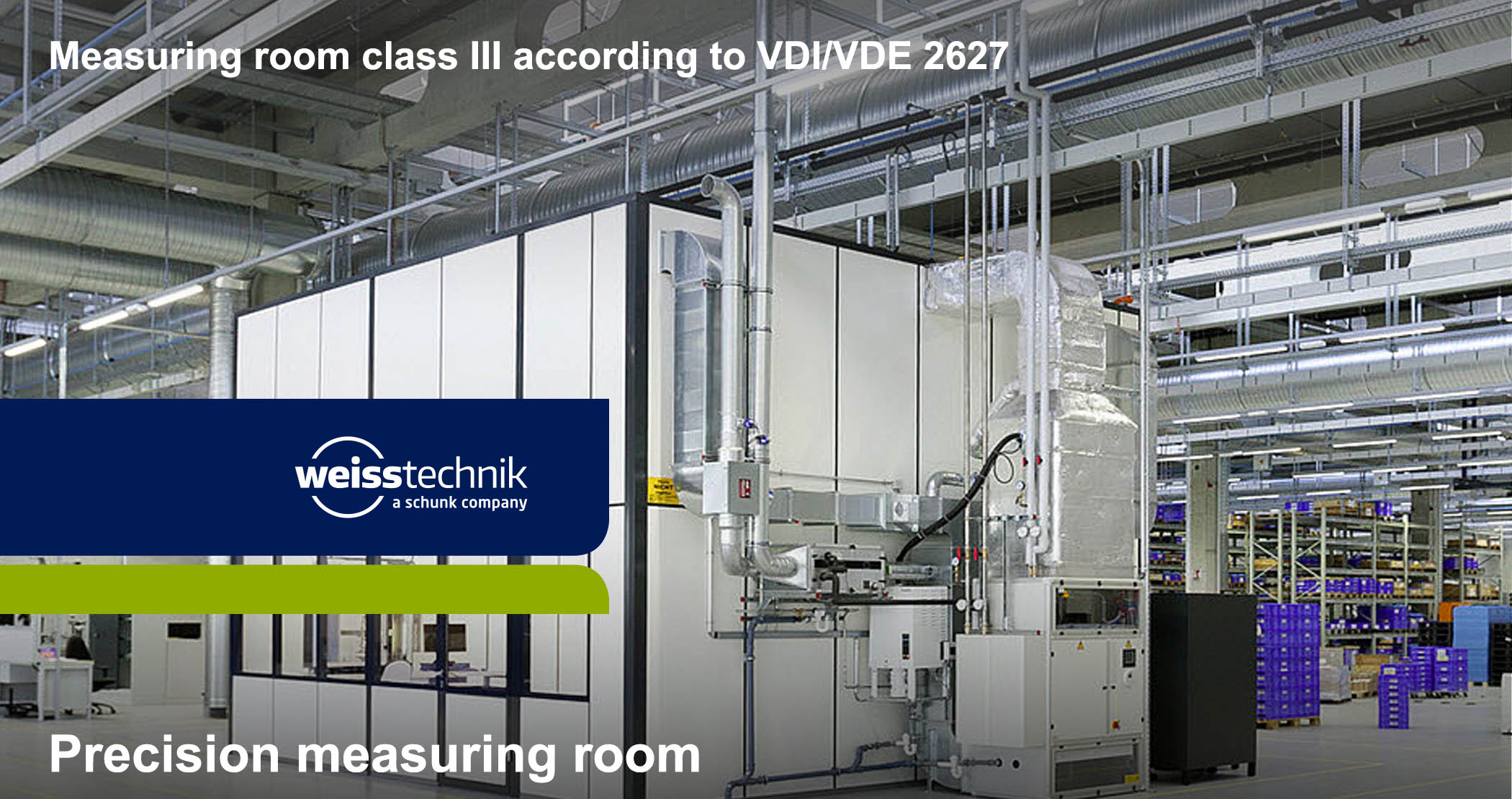 Weiss Klimatechnik took responsibility for planning the execution of the two Measuring Rooms for quality control and installing them as well as for calibrating the in-house measuring equipment. The team completely took over the installation of the two measuring room cabins, based on the measuring room class III according to VDI/VDE 2627 – from the technical design to their equipment with highefficiency precision climate control. Based on decades of experience in the establishment of highly precise climate conditions for production processes and clean rooms, a building time of only three weeks was required up to hand-over and instruction of the employees. Technically, the two rooms are identically equipped and the main requirement was to find a space-saving solution. Here, the compact construction of the weisstechnik ultraconstant® Air Conditioning Units came into its own. The main space-saving factor in the inhouse-produced equipment is that the refrigeration system for cooling is integrated into the air circulation unit. "The compact construction of our air conditioning equipment permits cost-effective and sparing use of space, which is usually restricted. No separate air conditioning system is required to dehumidify the exterior air."