SENSOR+TEST 2015 – the leading forum for sensors, measuring and testing technologies worldwide
Welcome to the Measurement fair SENSOR+TEST 2015 from sensors to evaluation:
A comprehensive overview of system expertise for measuring, testing, and monitoring tasks in all industries - 19 - 21 May 2015, Nürnberg Exhibition Centre, Germany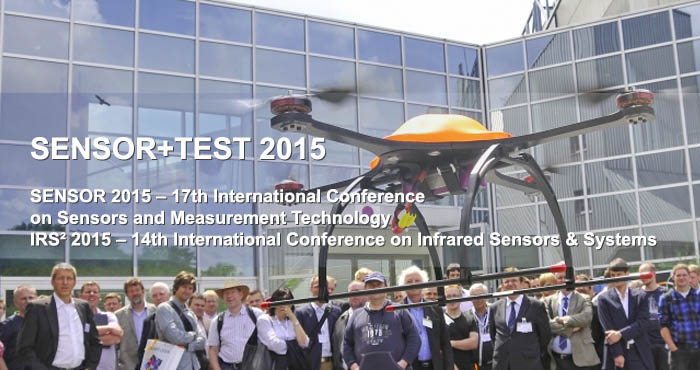 Technical advice takes center stage  
The SENSOR+TEST is a fixed date in the calendars of all application industries, as they require more and more sensor, measuring, and testing systems for the development and production of their innovative products. 
With its efficiency, clear structures, and concentration on essentials, the SENSOR+TEST is a fertile ground for innovation.
Experts, scientists, and developers from all over the globe will be at your disposal and it is their ambition to find the best solution for your specific measuring, testing, or monitoring tasks.
Additionally, you can update your technical knowledge and experience new developments in the accompanying conferences, forums and in the action area.
With its most extensive range from sensors to finished test results and the offer of technical solutions for measuring, testing and monitoring tasks in all industrial sectors , SENSOR+TEST is the state-of-the-art and most comprehensive trade show worldwide.
SENSOR+TEST isn't just a fair: In the action area for example you may experience innovative solutions, systems and products in practice.
SENSOR+TEST 2015 – Focus on Environmental Monitoring
Environmental protection in industry – as well as in general – is hardly possible without reliable measuring values. Whether we want to avoid health hazards, optimize industrial processes, or comply with new statutory requirements: Precise monitoring of ambient conditions is now a more important task for sensing, measuring, and testing technology than ever before.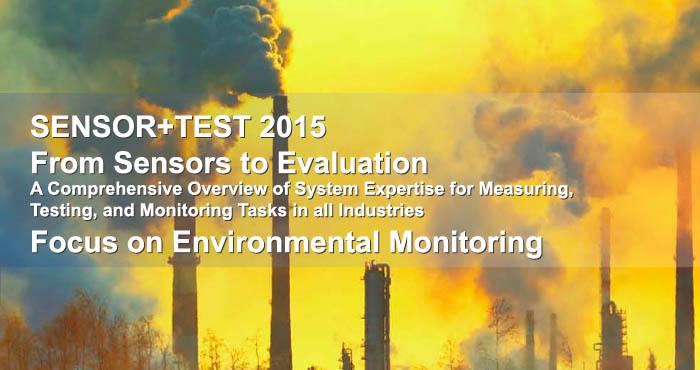 At SENSOR+TEST you may enhance your technical knowledge on two costfree forums in the exhibition area as well as in top-class conferences and symposia.
Conferences
SENSOR+TEST is one of the major international scientific forums for sensors, measuring and testing technologies where researchers and other professionals from all over the world meet to discuss new technologies and the latest processes.

No matter if you will present a paper about an innovation or participate in the conferences - you will in any case profit from this international combination of exhibition and conferences.
Visit our principal
WEISS Umwelttechnik GmbH, Hall 11, Stand no. 11-115