Walk-In vacuum test chamber

Our chambers allow the simulation of extreme flight programmes in accordance with the relevant standards. For many years they have been applied in the fields of research, development, production and quality control.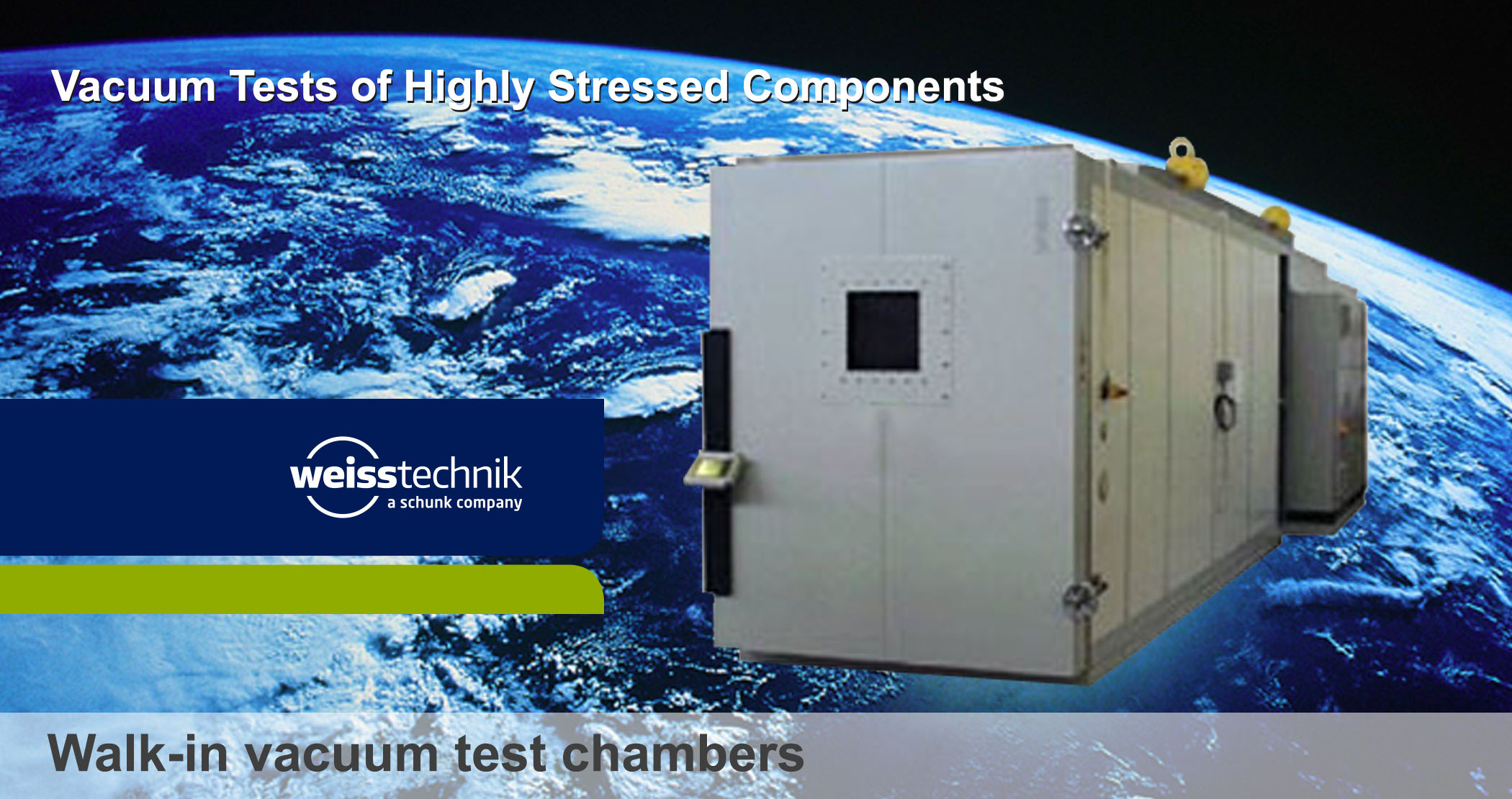 The vacuum-temperature and vacuum-climate test chambers enable reproducible tests of highly stressed components in the aviation industry.
Benefit from half a century of Weiss' experience with environmental simulation.
Technical specification
Test space volume: 11m3 

Bigger chamber sizes on request!

Temperature range: up to -60°C
Control System: Controller Board SIMCON/32-NET with Color Touch Panel