F-Gases and Environmental Protection
Our new products do not only comply with the current regulations, but can be used for their entire product life without retrofits – of course with the same performance.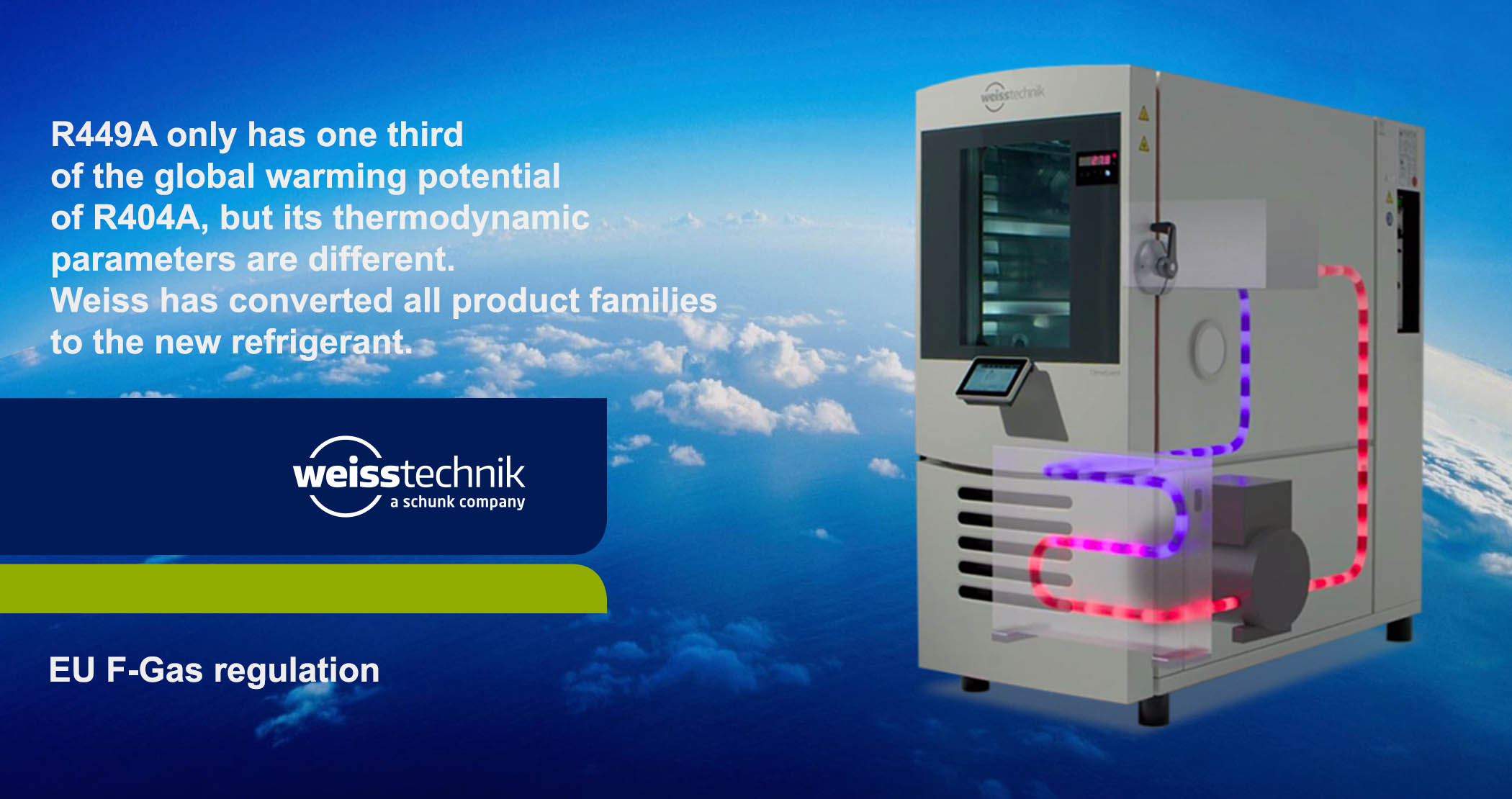 Our customers benefit from the future-proof, eco-friendly refrigerants which we are using as the first manufacturer on the market in all devices. 
We at WeissTechnik strive to build high-performance and still eco-friendly climatic chambers. 
All our chambers are shipped with the less-harmful refrigerant R449A.