System integration, commissioning
Our qualified experts, years of experience and our company's quality assurance system guarantee that we provide services on the highest level, using the most modern equipment and methods.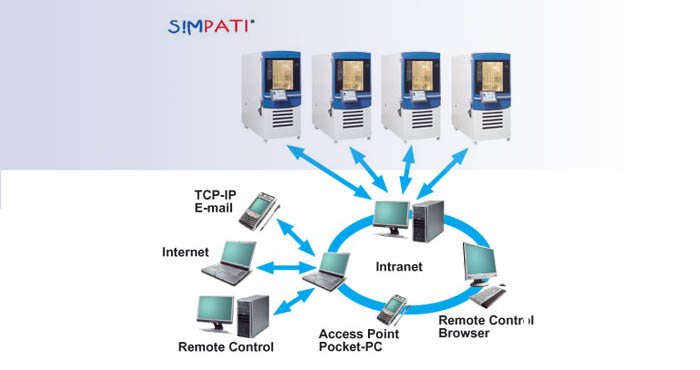 We try to satisfy a great variety of our customers' needs with our seamlessly integrated solutions and turnkey system installations.
Shakers and environmental test chambers
Assessment and confirmation of customer needs (test specifications, and specimen), selecting the appropriate product(s), handling orders from manufacturers, design, and implementation.


Selecting the location of operation, conducting design analysis for compliance.


Post delivery hardware / software installation on the spot.


Commissioning, connection to existing system(s), synchronization, network adjustment, and system ability testing.


Training operators in handling the equipment, including health / safety measures, adjustment and programming of operating software(s).
Mechanical testing equipment

Assessment and confirmation of customer needs (setting exact test parameters).


Design / production based on sample product / drawing(s).


Commissioning and pilot run using given sample(s) on the spot, at the time of acceptance.


Training operators in the use of the equipment, including health / safety measures, adjustment / programming of controls.
Establishment of remote management systems
Installation / adjustment of manufacturer's administrative software pertaining to thermal / vibration testing systems.


Presentation of user interfaces and adjustment possibilities to the users.


Preconditions of feasibility are the settings / limitations of the existing IT network.


Implementation of the process may necessitate the existence of local system administrator.
SIMPATI Software
Regarding the API and remote administration system for the Weiss Umwelttechnik products

Full-scope support for software installation / use.


Training the operators at the time of commissioning (adjustments and programming).
Post installation training, consulting

Presentation of equipment / test systems, precautions, health / safety measures.


Proper switching on and use of equipment, trouble-shooting, and maintenance measures.


Preparation of products for testing, appropriate positioning / handling.


Handling additional customer demands coming up during use, problem solving, and consulting.
For further information, please, contact us.