Corrorsion climate alternating test units with controlled climate SC/UKWT
1000
The series is characterised by its environmentally friendly overall design; it is absolutely corrosion-proof, has low energy requirements and is almost entirely built from recyclable materials.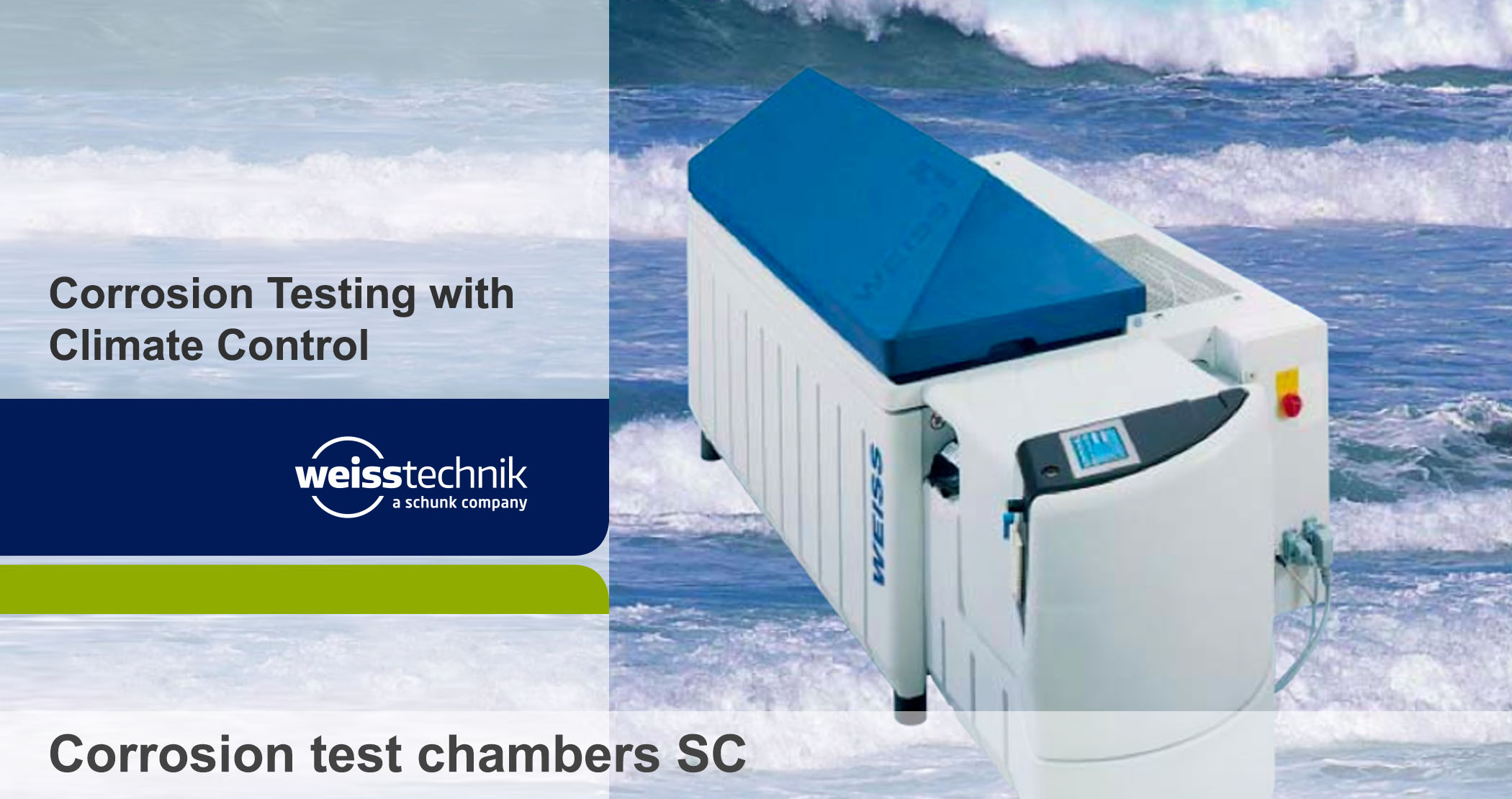 The equipment adheres to the principle of combining technical function, ergonomics and design to provide the user with a testing system that is the best possible in every respect.
This is true for a great variety of technical and practical details as well as for the price / performance ratio, whereby we gaveequal weight to capital and operating costs.
Relevant national and international standards such as
Salt Fog Test DIN EN ISO 9227 - DIN 50 021

Condensed Water Test DIN EN ISO 6270-2 - DIN 50 017

And EN ISO 6988 - DIN 50 018

Standard Climate Test DIN 50 014, Clause 5 Ambient Temperature

PVW 1210

Nissan NES M0158 + M0007

CCT I, II, IV
Volvo STD 1027, 1375*
Volvo STD 1027, 14*
GM 9540 P
Toyota TSH 1555 G
JASO M610-92
SAE J 2334
KWT-DC (deresedés nélkül)
Bosch N42AP 108
IEC 68-2-52
Renault D 172028/B
ECC1*
Areas of Application

Automotive

Electronics

Institutes and Laboratories

Materials and Substances

Renewable Energy
Technical specification

Equipped for Salt-Fog- and Condense-Water-Tests with Standard Climates


Test space volume 450, 1.000 l
Main advantages

Corrosion resistant housing made from recyclable polyethylene


Acrylic glass nozzle in spraying duct for optimum spray fog distribution


Hydrostatic hood seal

Long-term tests are no problem thanks to the 180 litre capacity brine reservoir


Test chamber design provides ease of service


Control system: Controller Board SIMPAC / 8-NET with Color Touch Panel